It's nearly here–Labor Day. That last hurrah for the summer, before the days start to lose their sun-drenched glory. And by Labor Day, you might've had your fill of burgers and dogs, right? We've gathered up a list of other delish recipes for grilling and eating during those dog days. You know what we always say–make Frosé while the sun shines, darling. Without further ado, our 15 best Labor Day recipes.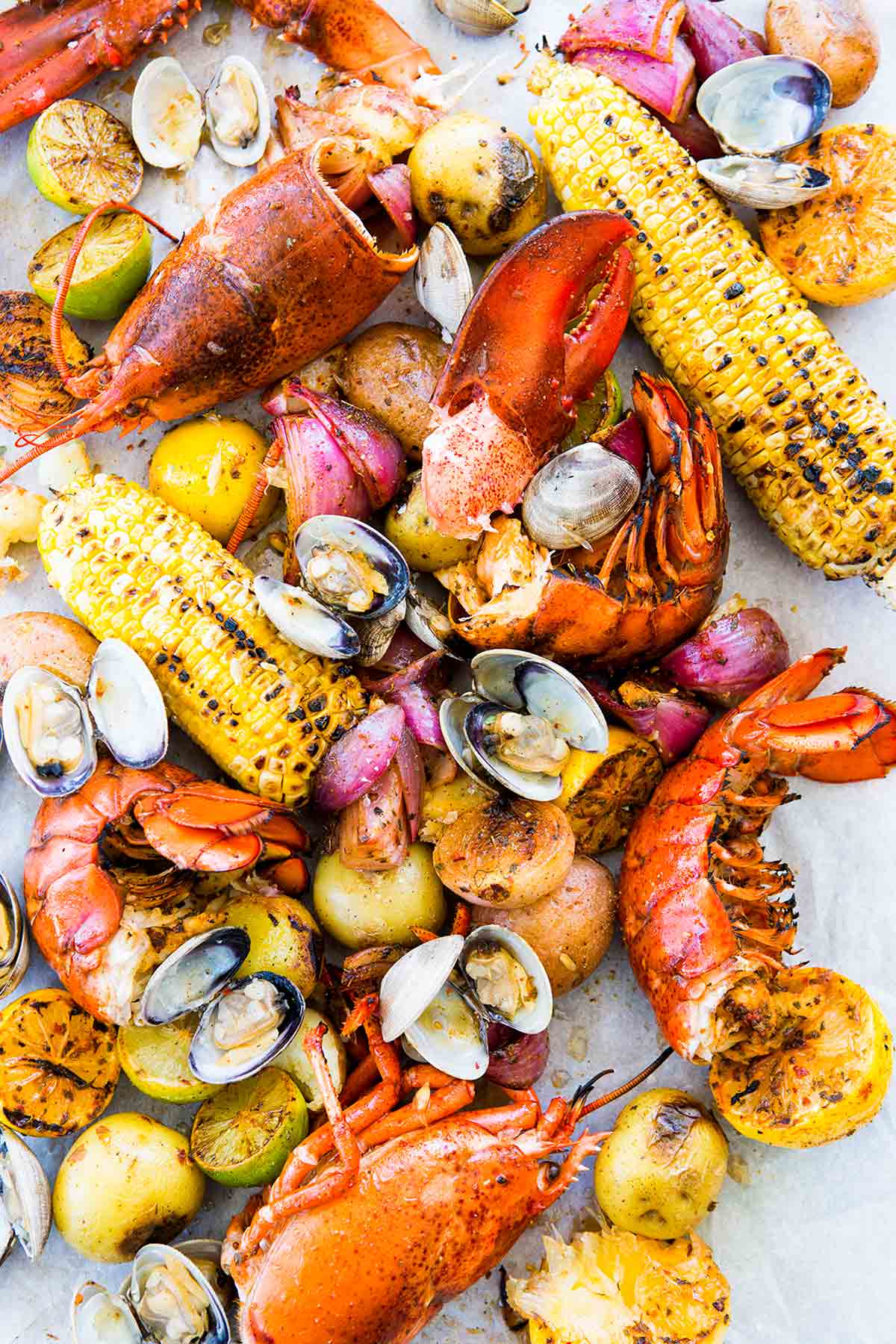 This New England clambake, made with clams, lobster, Old Bay, sweet corn, and potatoes, is a summer classic that's easy to make at home. No sand or surf required.
Recipe
---
This New England clambake was great! Followed directions and added some shrimp in because why not? Huge hit! Definitely making this again!!!.–Anna
---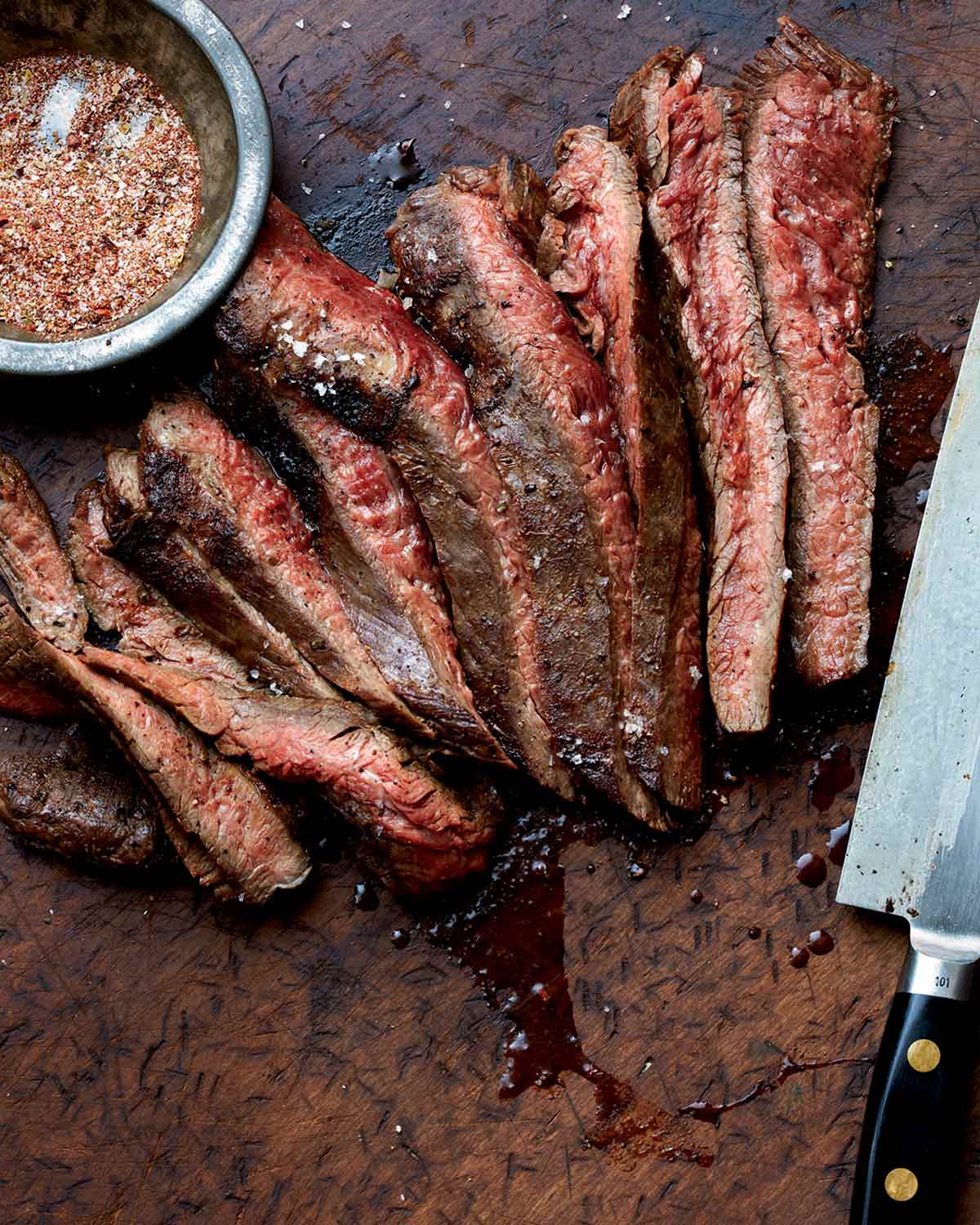 This grilled flank steak with chile rub relies on a quick and easy dry rub of cumin, coriander, paprika, garlic, and cayenne rather than a long-soaking marinade so you can toss it together at the last minute without hassle. Perfect for tacos.
Recipe
This barbecue pimento cheese may just be the best thing that could happen to you today. One taste of this slightly spicy take on a classic Southern spread with a cult following and you'll understand.
Recipe
---
I made this BBQ pimento cheese for a party recently, and to say it was an enormous hit is an understatement. No fewer than 15 people asked for the recipe, and when there was no more cheese ball, one of my guests rolled up every single one of the leaves resting underneath (radiccio, cabbage, etc.), and ate those too.–Val
---
Smoked brisket with coffee takes a few of our favorite things and combines them into a meltingly tender, spicy, and smoky masterpiece.
Recipe
Beer can chicken, whether cooked on the grill or in the oven, produces the most tender fall-off-the-bone chicken you've ever tried.
Recipe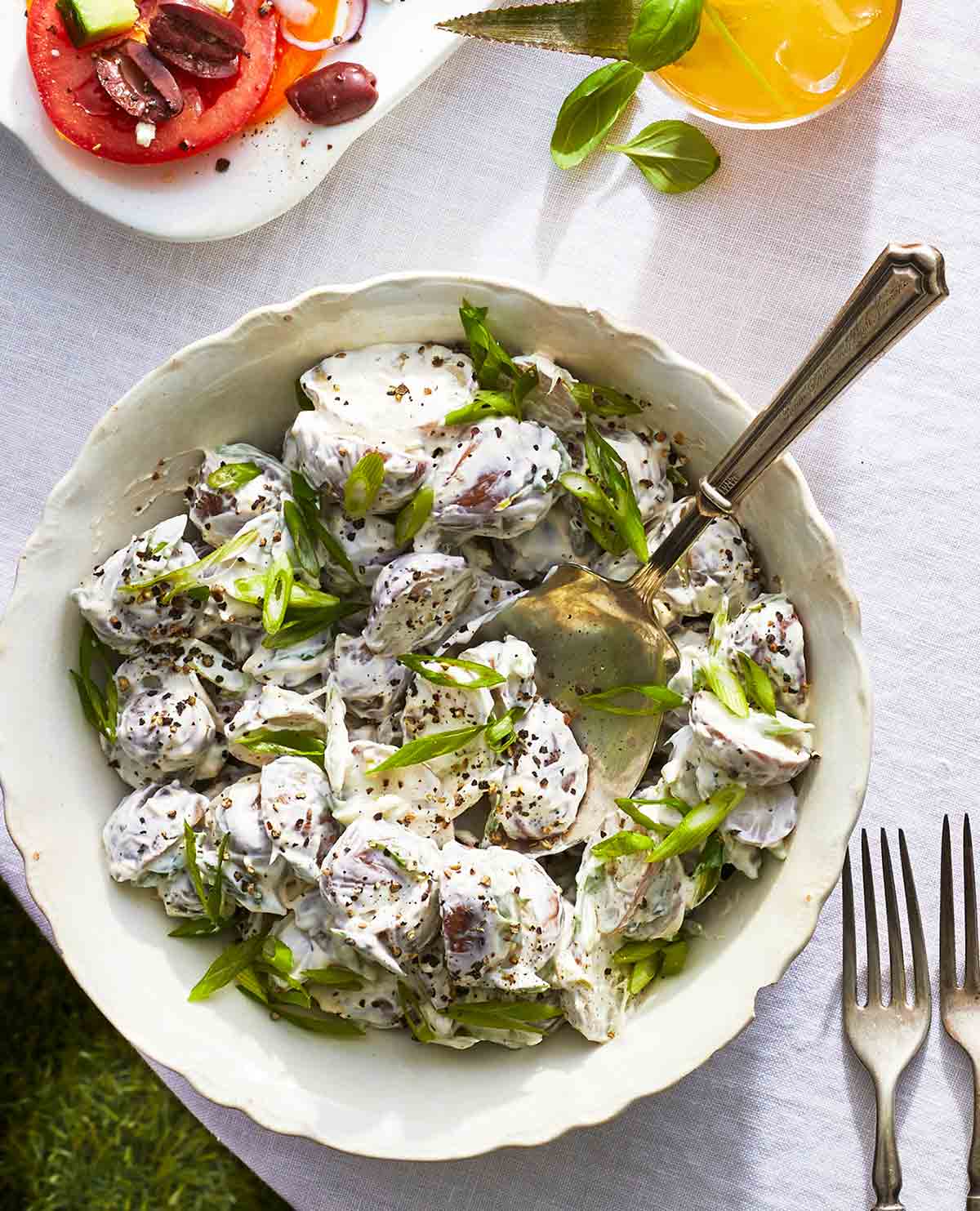 Small red potatoes hold their shape well and make the prettiest salad. Swapping in some sour cream for mayonnaise lightens up this summer staple. The salad is best made ahead of time and chilled a few hours before serving.
Recipe
---
This was a spectacular little red potato salad, with flavor that surprises due to its simple ingredients. Made it last night and it was a hit with everyone. I used a quite large lemon, and white Italian vinegar rather than simple white distilled. So easy to make – this one will go into the rotation.–Kelly
---
The dressing is a moment to create flavor. The heavy cream is for texture, the Champagne vinegar for taste. It lends itself well to the many components that make up the salad itself.
Recipe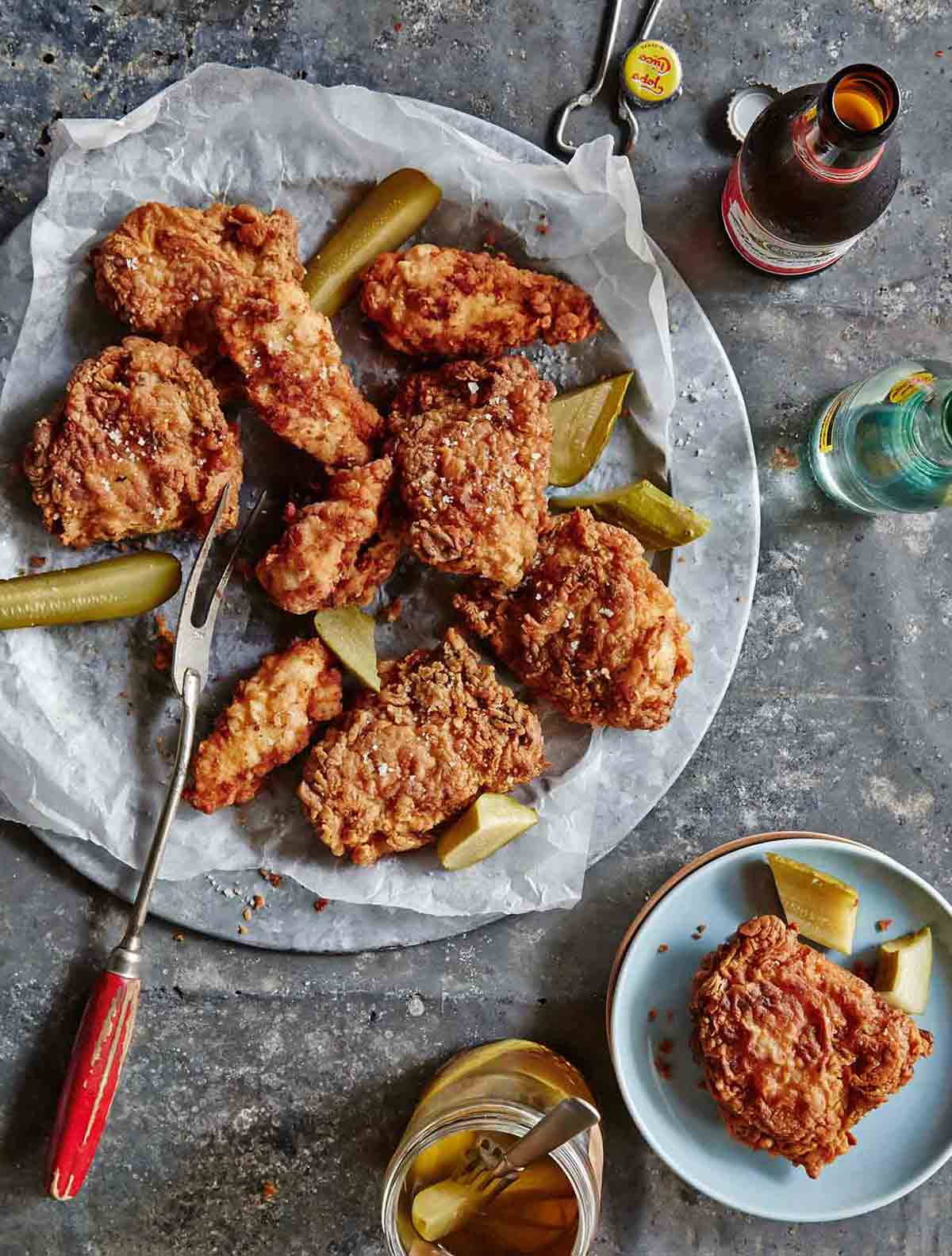 Pickle-brined fried chicken?! Oh yes we did! And folks are calling it fried chicken perfection. It tastes exactly like you'd expect and comes with a spicy Sriracha honey dipping sauce.
Recipe
Yes, homemade potato chips are great but if you don't feel like deep-frying, instead try spicing up a few bags of regular store-bought chips. The quality of the spice is the most important thing, so make sure your paprika is fresh and intensely fragrant. I like to use the very smoky Spanish paprika called Pimentón de la Vera.
Recipe
This one's a backyard party classic that I've put a new spin on. Corn on the cob is cooked in the husk, then slathered with plenty of cilantro-lime pesto.
Recipe
This easy frosé recipe is essentially a quick and easy rosé slushie made with frozen fruit and rosé wine. It's our go-to drink of the summer.
Recipe
This dark chocolate cream pie is made with bittersweet and unsweetened chocolate. Think of it as a grown-up riff on classic chocolate cream pie.
Recipe
This old-fashioned peach cobbler is made with peaches, flour, milk, sugar, and a surprise trick to make the surface irresistibly crackly and crisp. It's the best cobbler we've ever tried.
Recipe
---
I didn't actually believe peach cobbler could be improved upon but this recipe showed that it could. It is the best cobbler I have ever tasted and according to my husband his new favorite as well. The crunchy top is the bomb.–Cleo
---
Slab pies are perfect for feeding a crowd–or a small group of people who just really, really love pie. My take on the American favorite includes caramel-coated apples and raisins, covered with a nutty crumble topping.
Recipe
These easy s'more dessert bars are every bit as good as the classic childhood campfire treat. Toasted meringue and creamy chocolate filling are piled atop a buttery graham cracker crust for the full experience. No fire required, but you will need plenty of napkins.
Recipe
© 2021 Leite's Culinaria. All rights reserved. All materials used with permission.