Confirming Jung Man-chun's alibi for the recent cases in
Blind
, Sung-jun becomes unsure of who the real perpetrator is.
While still recovering in the hospital, Sung-jun jumps into the new murder case. As the murder is similar to the first joker case, jurors who were last seen with Ms. Yeom are investigated. Meanwhile, Sung-hoon finds a crucial item in Sung-jun's car.
Marcie Line watches Blind on Viu

Episode Recaps: 01 & 02 | 03 | 04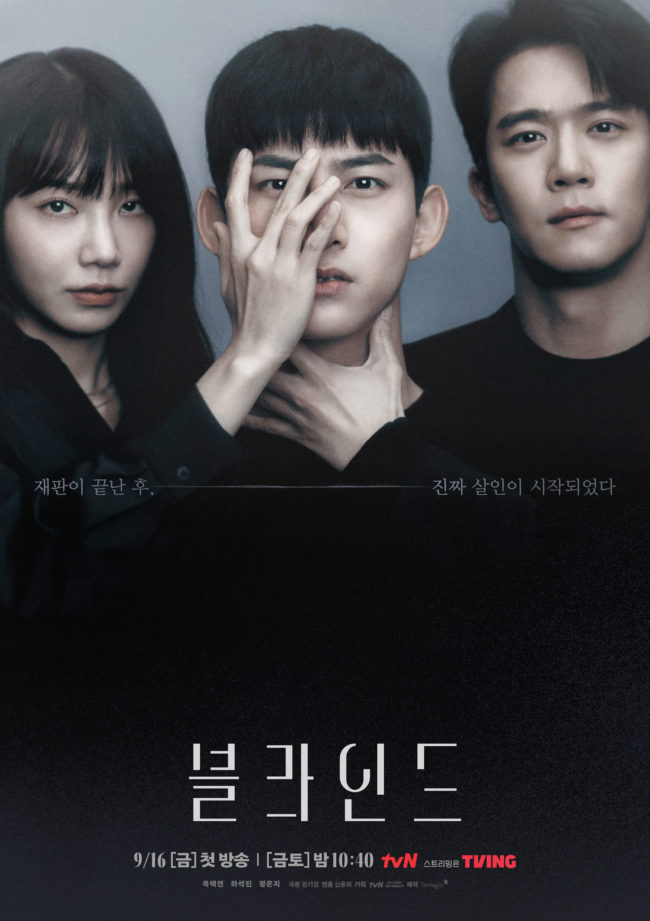 ---
Blind Episode 3 Highlights
"There's nobody out there who can help us anymore. We need trust only in ourselves from now on."
In a flashback, the group of children in the Hope Welfare Center plans their escape, but while talking with each other, one of them gets sent to a room. About to be killed by the man they call 'crazy dog', the boy gets returned to their sleeping room as the wife of 'crazy dog' Mr. Baek bears a child after so long. Their other peer also who was close to execution is returned to the room.
Nagged to quit his police job, Sung-jun gets asked by his mother to take a desk job and not cause trouble.
Cho Eun-ki asks for Sung-jun's room, but the nurse denies her request. Sung-hoon talks with her for a while to give Sung-jun's room, and Eun-ki tells him not to be guilty. 
Visiting Sung-jun, Eun-ki freezes seeing the knife. Noticing her panic, Sung-jun recommends she take treatment for the traumatic event. Eun-ki then thanks him and hands him her calling card.
Sung-jun and Sung-hoon discuss the incident and realize the ripped part of the juror list and thought of Eun-ki as the main initial target.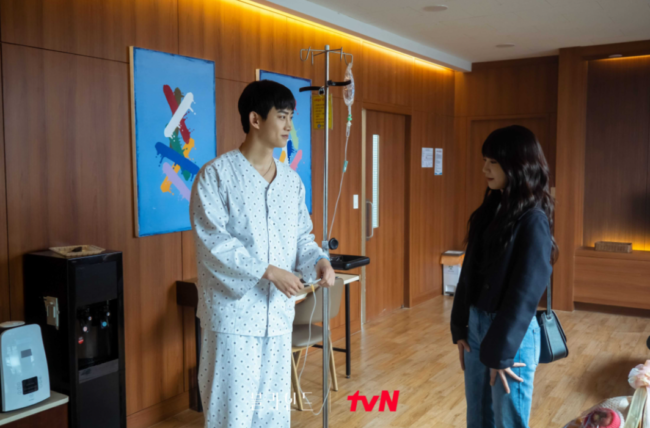 "Finding a house, getting a job, and managing relationships are all adult responsibilities, not their parents."
Still terrified of what happened, Eun-ki collects her things in her house to stay at the welfare center. She consoles her mom who visited her by attributing the incident to being unlucky as a juror, and not because of her defective house.
Mr. Baek meets with Police Chief Yeom, who is displeased with meeting again. Mr. Baek lets him hear the recording from Jung Man-chun, and requests to search for Jung Yoon-jae. 
Saying that nothing can be done since the welfare center has been burned down, Mr. Baek reminds Chief Yeom of the girl in the vacation house, while warning him to watch out for the people precious to him.
Rushing to his grandchild's kindergarten, Chief Yeom panics to see Min-ho with snacks bought by Mr. Joker similar to what he bought for the boy that escaped Hope Welfare Center.
Looking for Min-ho's mom, Ms. Yeom, who is said to be out of reach while cherry picking gets discovered to be dead in a forest.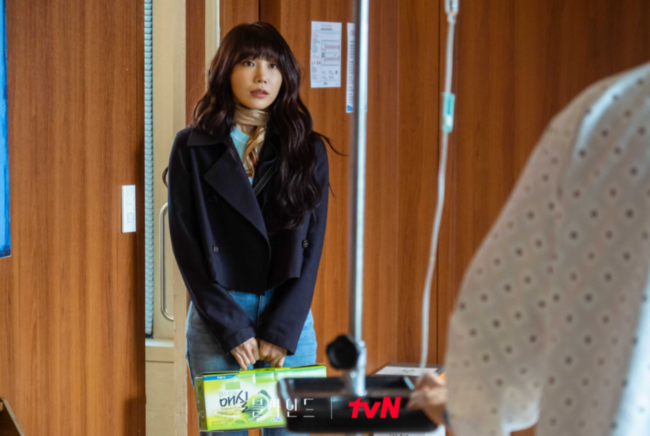 "A hostage became the hostage taker's alibi. Life is an irony."
Mourning for his daughter in the morgue, Sung-jun jumps into the case despite not yet being discharged.
Discussing who are the possible suspects while drawing the case is a copycat murder, Sung-jun includes the jurors who saw Baek Ji-eun's body in the morgue. 
Firstly suspecting Jung Man-chun, Sung-jun drops down Mr. Jung as the suspect as Eun-ki confirms she was already held hostage during the time of the murder. Moreover, she narrates how the jurors ate dinner together after the trial.
Moving on to other jurors, the juror who is the owner of a restaurant readily shows his place's CCTV footage, and tell that the producer seems suspicious.
Mr. Kang, a former salesperson, tells how the producer was flirtatious with Ms. Yeom. He also tells how they drank after, but the producer later disappeared. Defending himself, the producer claims he went home at 1 am since Mr. Kang plays dirty.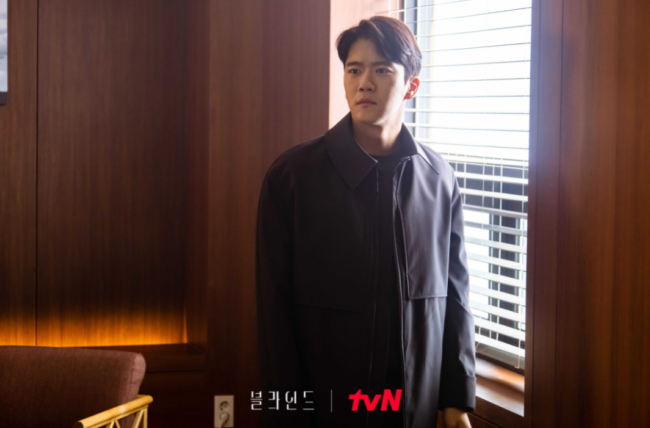 "My job would be so easy if every perp looked like a bad guy."
Interviewing other jurors, engineer Jung In-seong, who exudes a safe aura, claims to be with a friend during the time of the murder which convinces the detective.
Sung-jun hands his calling card to the psychic juror, but she becomes possessed berating Sung-jun as the bad guy. Confused with what happened, Sung-jun recalls a fragment of his past while a dog barks at him. 
Sung-jun hears the suspicions about Mr. Choi the taxi driver as Ms. Yeom and Eun-ki become close on their ride home in the taxi. Ms. Yeom admits her hardships as a single parent. Then later, Mr. Choi scares them with his sudden aggressive attitude as a motorcycle cuts through.
Noticing that Mr. Choi has been glancing at Eun-ki, Ms. Yeom lets Eun-ki be dropped off first.
Investigating Mr. Choi, Sung-jun and his fellow detective fails to secure the taxi's dashcam footage while finding a poncho in the trunk. 
Seeing the news of the copycat Joker case, Sung-hoon listens to Jung Man-chun saying that he saw the kidnapper and killer, but not the actual face.
Grabbing his brother's car keys, Sung-hoon sees Ji-eun's earrings in Sung-jun's car. Meanwhile, Sung-jun who faked his sleep appears to be holding a chipped nail while playing with his lights.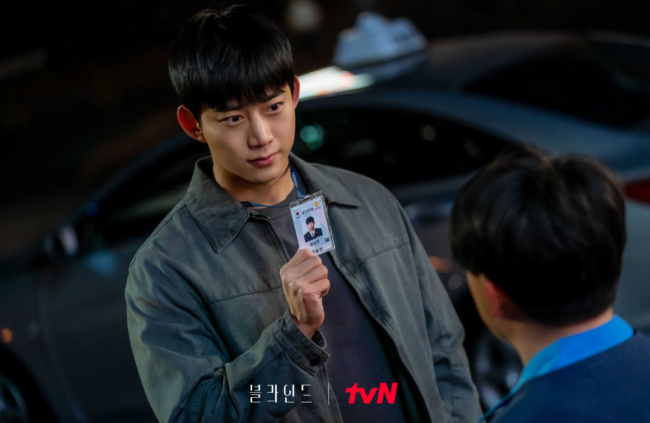 ---
Blind Episode 3 Musings
Children in the Hope Welfare Center went through horrific and traumatizing experiences at such a young age with no reliable adults around. 
For the five boys who may have escaped the facility, it is highly possible that one of them is responsible for the recent murder cases. The Ryu brothers may be part of them, but looking at their present circumstances, none of them works at the time of the case. However, the possibility that one of them is a perpetrator is neither ignorable nor conclusive. 
Contrary to how the police are searching for the perpetrator, there are parts they missed such as the juror that doesn't want to be photographed. It may also be possible that Ms. Yeom was murdered knowing she is the daughter of Police Chief Yeom, one of the adults in Hope Welfare Center.
In the preview, Sung-jun is said to be Jung Yoon-jae, the person responsible for Baek Ji-eun's death. Again, it may be still early to conclude.
With the number of episodes left, there are a lot of things that can still happen and change. One thing for sure is not to be complacent and trusting of sweet-looking characters.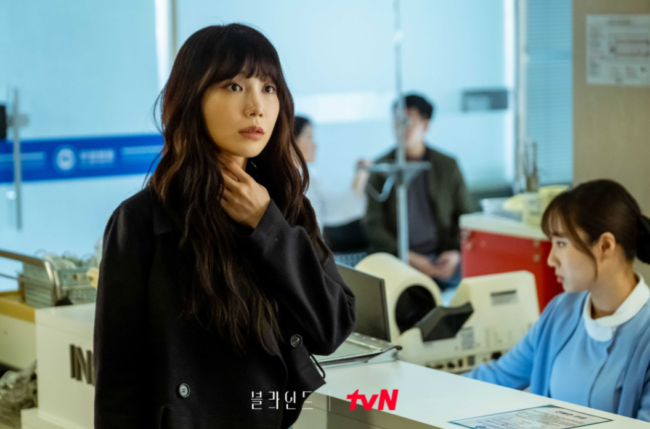 Watch new episodes of Blind every Friday and Saturday on Viu.
---
Photos: tvN