With the recent deaths of Jung Man-chun and his family, Sung-jun gets chased by the police in
Blind
.
Realizing that Sung-jun is probably Jung Yoon-jae, Police Chief Yeom adds Sung-jun to the possible list of suspects. On the other hand, Mr. Baek puts matters into his hands, capturing Sung-jun to avenge his daughter. Upon seeing the recent events, Sung-hoon's suspicions of his brother become stronger.
Marcie Line watches Blind on Viu

Episode Recaps: 01 & 02 | 03 | 04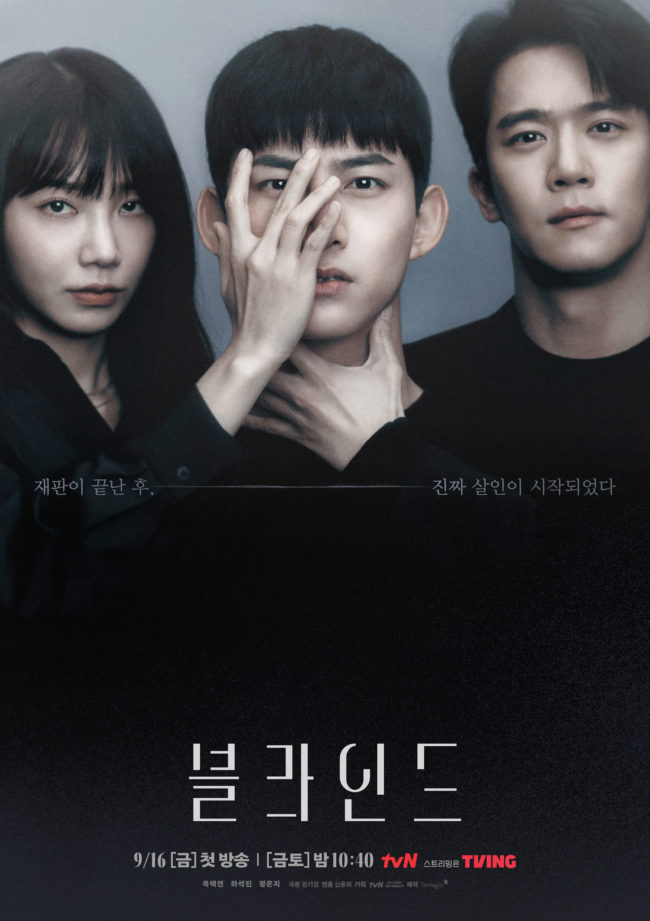 ---
Blind Episode 4 Highlights
"The six billion people in this world were proven to have a connection if you just count six degrees of separation."
In a flashback to the past, the boys in the Hope Welfare Center share their plans full of hope after escaping the facility. Asked about it also, Yoon-jae tells he'll wait until he becomes an adult.
Back to the present, a man sticks the faces of jurors one at a time in each figure.
The police discover the connection between Choi Soon-gil and Mr. Baek as they have worked together in the past as special forces officers. Joining the meeting, Sung-hoon finds his way into the room, and proclaims his willingness to collaborate in the investigation by sharing his text messages to the jurors about the night Jung Man-chun escaped. Bubbly with his brother's visit, Sung-jun tells Sung-hoon that Detective Kim was with him investigating that night.
Proceeding into the investigation, Sung-jun interviews Mr. Baek in his house. He lies about not knowing Choi Soon-gil, even when in fact he was approached by his former colleague after the jury trial, who states that he saw on trial one of the kids they handled in the welfare center.
All that Mr. Baek reports to Sung-jun is that Choi's temperament changed after his wife ran away and later quits being busy finding her.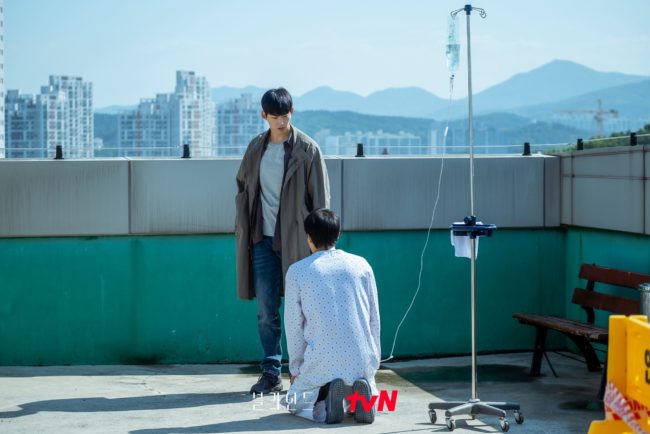 ---
"Kids know, however young they are."
At the funeral of Yeom Hye-jin, Kyung-ja the psychic feels cold all of a sudden and thinks of how children may not process the event wholly, which Eun-ki corrects. One of the jurors, Mr. Ahn, complains about becoming a suspect of a fellow juror he knows little of. 
Other jurors become shocked hearing that Eun-ki confirmed the alibi of Jung Man-chun being the hostage the night of the incident. Realizing the recent police visits, the jurors begin to suspect each other.
Eun-ki catches Choi Soon-gil asking the woman who looks after Ms. Yeom's child about recognizing the person in the picture.
Receiving a link from an unknown number, Police Chief Yeom watches how his daughter died. He then sees Sung-jun at the funeral, and remembers something from the necklace Sung-jun is wearing. 
Overhearing also Sung-jun's request to Eun-ki of searching for Yoon-jae, Police Chief Yeom looks for adoption records of Sung-jun, but finds none so he becomes eager to know about his necklace.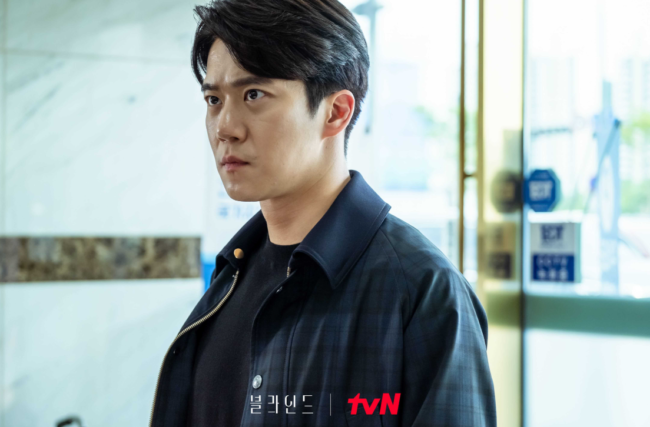 ---
"I'm not doing this because I'm ruthless. I'm trying to prevent bigger problems before they occur!"
Asked about his necklace, Sung-jun reveals he received it from his sister who died a long time ago. Revisiting Jung Yoon-jung's intake records, Police Chief Yeom recalls her having a younger brother.
Mr. Baek visits Nurse Cho to find Jung Yoon-jae, but she claims she forgot about it despite being one of the last people remaining in the facility in the past. 
Taking the chance to talk to Sung-jun, Jung Man-chun confesses he was desperate for his son's brain tumor surgery so he cooperated with an unknown person to stand in the trial. He then willingly offers to give the phone recording of the conversation, but later dies falling from the rooftop.
Sung-hoon sees the dead body and the unconscious police on the rooftop. Interviewed by the police who mention Sung-jun, Sung-hoon sticks to the facts that he has not seen his brother, and that he was just about to meet Jung Man-chun after Choi Soon-gil failed to strike a deal with him as a judge.
A mysterious person knocks at the door of Jung Man-chun's wife and son. The police track Sung-jun's phone and locate him at the motel, wherein he is found holding the knife stuck in Jung Man-chun's wife. 
His colleague threatens him with a gun, so Sung-jun flees, but his head later gets sacked. Hearing the recent events, Detective Oh defends Sung-jun from Police Chief Yeom who's eager to catch him.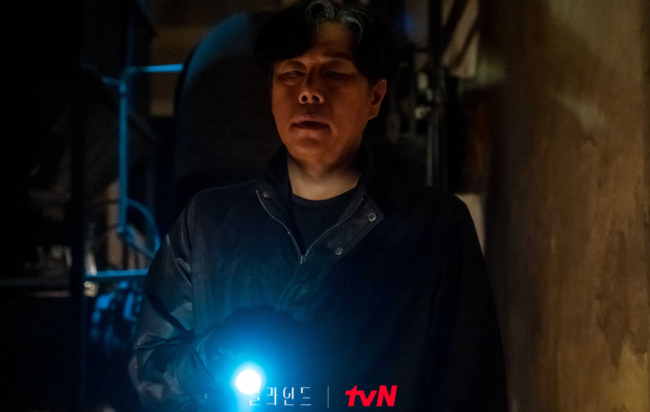 ---
"People should not be exploited. And they're not prey to be hunted."
Judge Ryu Il-ho congratulates his wife on her appointment. Told to buy a new suit, the judge opts to wear Sung-hoon's gift, leading to a conversation about favoring the eldest son. 
Breaking their celebration, the police arrive informing them that Sung-jun, their younger son, is being searched everywhere and is on APB. Whining about what happened, Sung-hoon tells his parents he already foresaw this. 
In a chatbox, Eun-ki finds out that Jung Man-chun is dead and the suspect is a detective.
Waking up with a sack in his head and a familiar whistle, Sung-jun recalls the recent events that happened to him.
Mr. Baek assumes that Sung-jun knows he himself is Jung Yoon-jae and has contacted Jung Man-chun. Going on about his belief, Mr. Baek recognizes that Sung-jun and Yoon-jae's gaze has been different since childhood, calling him a serial killer.
About to be stabbed, Sung-jun escapes from Mr. Baek and slides down the cliff.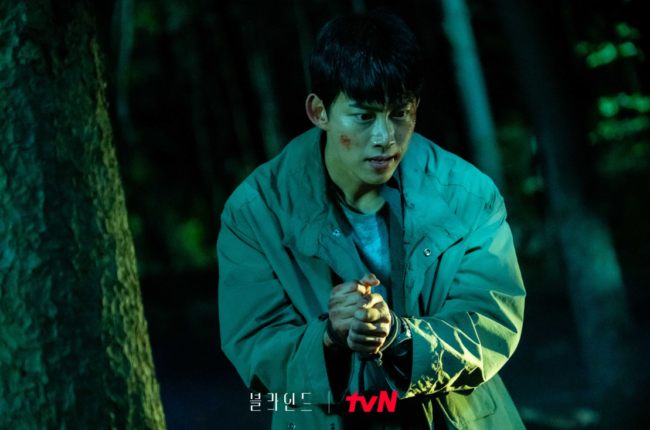 ---
Blind Episode 4 Musings
There are a lot of points to look at in this episode, which relates to the possible list of suspects. Kyung-ja, the psychic juror, feels chills every time she is with other jurors, and this often happens with the presence of Park Ji Bin's character Jung In-seong around. Somehow, it gives the feeling that In-seong has a possible connection with the recent happenings.
Sung-jun, who has been believed to be Jung Yoon-jae, has been located at the crime scene of Jung Man-chun and his family. Though his position in the motel was really suspicious, it's also possible that another person did it before he arrived.
Another way to view that scene or other recent killings is by thinking that Sung-jun forgot his childhood memories, and thus commit crimes in another persona.
Presented with various possible evidence, Sung-hoon's suspicions of Sung-jun are valid. However, his assumptions about his brother as a criminal seem to be formed too fast.
For now, Sung-jun has escaped Mr. Baek's torture, and his faint memories in the next episodes could be gradually recalled. We shall await the finality that Sung-jun is a character that can be trusted fully.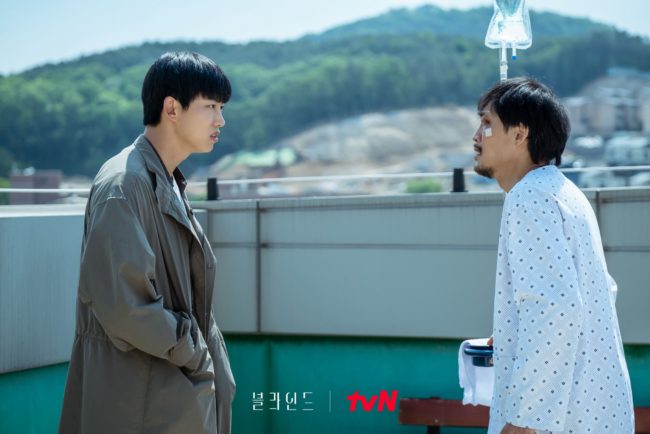 Watch new episodes of Blind every Friday and Saturday on Viu.
---
Photos: tvN