Currently Watching: Blind – MyDramaList
October 8, 2022
Warning: Light spoilers on characters and scenes. May contain disturbing images. Episodes covered: 1 to 4.
Native Title: 블라인드 (Beullaindeu)

Country: South Korea

Genres: Thriller, Mystery, Drama

Airing: 16 Sep 2022 – 5 Nov 2022

Episodes: 16

Duration: 1 hr. 10 min.

Trailer: Viu


Where to Watch: Viu
---

Five desperate teenage boys ran in the middle of a rainy night, chased by a pack of vicious dogs. A mysterious sinister man whistling eerily walked slowly looking for them. 
At an ungodly hour in the morning. It was dark and quiet. I was alone when I started this drama. Good decision but bad timing, as I was creeped out in the next hour watching the first episode!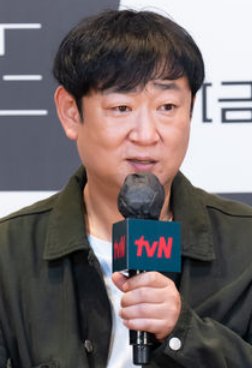 I picked this drama to watch simply because I wanted to see Ok Taec Yeon and Ha Seok Jin again after watching them in their respective dramas  Vincenzo (2021), The Game: Towards Zero (2020), Bring It On, Ghost (2016), and Something About 1 Percent (2016). I didn't start it with high expectations since one character is a detective and the other one is a judge. Crime and law dramas are not my preferred genres in watching dramas. But as you see in the GIF above, the drama opens with a suspenseful scene of a manhunt. Moreover, Blind is directed by a veteran in thriller dramas Shin Yong Hwi (left image) who also directed Voice 4: Judgment Hour (2021), Cross (2018), Tunnel (2017), Bad Guys (2014), Gap Dong (2014), and Faith (2012).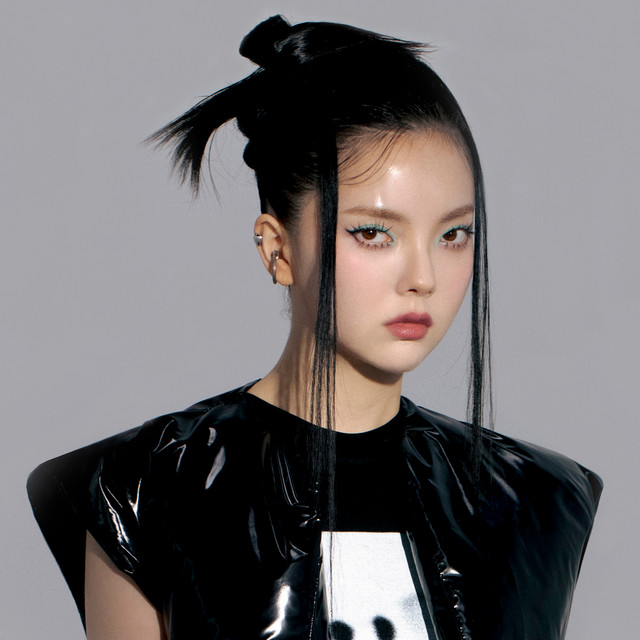 The screenwriter is award-winning crime writer Kwon Ki Kyung (top-right image). The drama is Fantagio's first sole production in its plan to move into the full fledge drama production business. Fantagio is a South Korean entertainment company that operates as a record label, talent training, and management agency.
The closing theme is "Who is the Sinner" sung by South Korean pop-rock singer Kim Ye Ji (bottom-right image) who has sung OST songs for some mystery/thriller genre Kdramas.
---

To the ordinary perpetrators:
Have you really not seen it?



What does the Blind title actually mean? The official tvN drama page refers to the drama as the story of ordinary citizens who became unfair victims and the perpetrators who closed their eyes to the uncomfortable truth. As the first statement in this article says: ordinary people choose to turn a blind eye to evil deeds, to ignore something even though they know it is wrong. This drama reveals the hypocrisy of humans and the true face of good and evil.
The synopsis on MDL states that the three main characters Ryu Sung Joon, Ryu Sung Hoon, and Jo Eun Ki become involved in a serial murder case involving jury members as the victims. These three individuals try to uncover the truth behind the deaths. 
If the synopsis above sounds ordinary and uninteresting to you, how about the synopsis given by Viu? In a world where countless psychopathic criminals roam the streets, it also takes a psycho to get rid of them. That gets your attention!
The question is: who is this psycho? Is the person a protagonist or an antagonist? Is there more than one? So, let me introduce you to the main characters and the jurors next.
---

Ok Taec Yeon as Ryu Sung Joon

Ryu Sung Joon, 30 years old, is a detective from Muyeong Police Station. Sung Joon is hotheaded and enthusiastic about pursuing criminals. He is always there ahead of his teammates. Sung Joon uses his physique and senses rather than the police procedures and the system to solve crime cases. He is often the one who catches the bad guys first, although they are not necessarily the culprits. Therefore, his teammates and his family often have to clear up the mess he makes. 

Sung Joon is the second child of the Ryu family. His father is a respected Supreme Court Justice. His mother is a civil servant and a Ministry of Welfare candidate. His older brother is a judge.

Ha Seok Jin

 as Ryu Sung Hoon 

Ryu Sung Hoon, 35 years old, is a Muyeong District Court Criminal Settlement judge. Different from his younger brother as night and day, Sung Hoon is unemotional and unattached. To avoid nepotism and bribes, he does not like to socialize with his colleagues. He trusts nobody but himself.

As a judge who is fully aware that someone's life depends on his judgment, Sung Hoon is a perfectionist in ruling his cases. He often works overtime to review and re-review a murder case, even after it is over.

If Sung Joon is the troublemaker, Sung Hoon is the golden child in Ryu family. He is the one their parents want Sung Joon to look up to.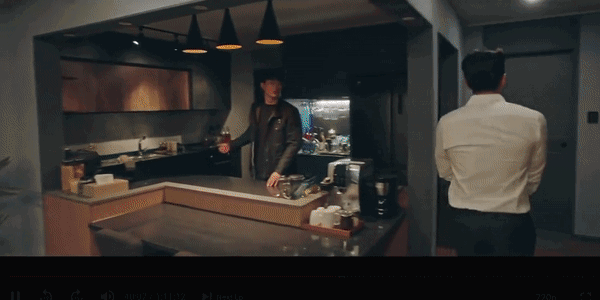 Jung Eun Ji 

as Jo Eun Gi




Jo Eun Gi is a social worker who works hard on behalf of unprivileged children. She is also Juror 8 in the Joker Murder, the main homicide case in this drama. 

Unlike the rest of the jurors who straightforwardly decide that the defendant is guilty, Eun Gi takes time to review the case. She has sympathy for the defendant. 

Because she is fatherless and poor when she was little, Eun Gi was often bullied by the other kids and mistrusted by the teachers and other parents. Meeting a benefactor is a turning point in Eun Gi's life. Even if she cannot save the world, she tries to save at least one person's life.
---

"That's why they want you as a juror. They want to see what ordinary people like us would do as opposed to the judges." (Sung Joon, Episode 1)
As the plot progresses, each juror has his/her own past as well as the present story to tell. However, I rather not include their background or side stories as they may be spoilers.
A complete character relationship chart is shown below. Please use it at your own discretion and skip to the next section if you do not wish to be spoiled. 
credit: KDrama Commenter
---

My recommendation is only based on my views on Episodes 1 to 4, personal preferences, and past experiences. 
1. MYSTERY-THRILLER INSTEAD OF CRIME-LAW DRAMA
As I wrote in the Introduction section, crime and law dramas are not my preferred genre as I can fall asleep while watching them. As an action genre fan, I'm glad that Blind is a thriller and mystery drama, not a crime/law drama by genre definition, despite the character's occupations and the crime case background. There are plenty of suspenseful scenes: characters get threatened, chased, beaten, or killed. In only four episodes there are several deaths already. Therefore, I highly recommend this drama to readers who are thrill-seekers. So far, it has a believable main plot and keeps suspense high, even during the less-suspenseful scenes. For example, when every bad thing seems to happen in the dark or at night, what can happen in the broad daylight, right? However, with Jo Eun Gi's frightened behavior and background music that builds tension, this scene below holds the audience's attention.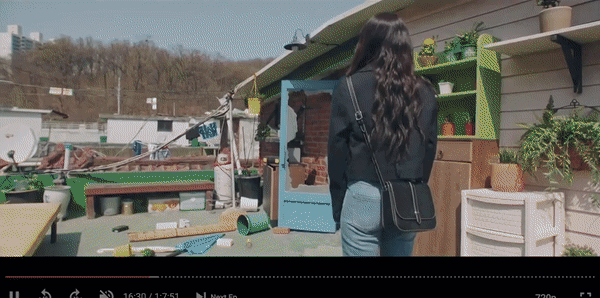 Now, why I may not necessarily recommend this to crime or law drama fans? See these two examples below:
Firstly, Blind may not be your standard crime drama. True, we have criminal cases in which the detectives from Muyeong Police Station have to collect information to solve crimes by talking to witnesses and informants, collecting physical evidence, or searching records in databases.  But we also have Sung Joon, a detective who is more of a rebel and a delinquent. His behavior on the job is questionable, some comments on the drama page think that he may have an anger issue, and others think that he may have a split personality. Whatever it is, how he is still able to stay in the police corps is unbelievable. Despite his crazy personality, as the plot goes on, Sung Joon with his character flaws becomes endearing to the audiences, a lovable imperfection.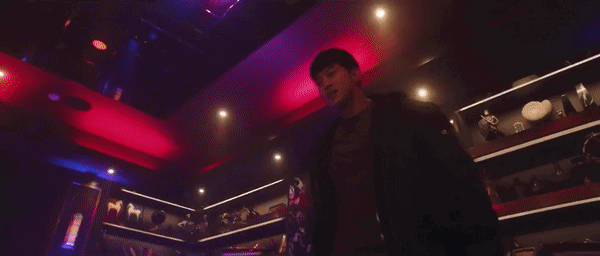 Secondly, Blind may not be your standard law drama. When I saw this scene below, my mind right away exclaimed that this would never happen in a real legal hearing on a homicide case (not where I live, at least!). In fact, the whole legal proceeding is questionable by some commenters. The legal hearing in this scene is too short and too simple for a homicide case that may take a long time in the real world. Whereas a good crime or legal drama may provide a deep dive into the clues that lead a detective to solve a crime and a judge to rule a judgment, Blind is more of a thrilling mystery drama.  It gives you just enough information to provide a convincing motive for the characters to get back to action. Especially, if you have a character like Sung Hoon, who later acts more like a detective and runs around doing his own investigation!
---
2. RED HERRING EVERYWHERE
Blind uses a lot of red herring situations to divert the audience, especially in the early episodes 1 to 4. Red herring is something that misleads or distracts from a relevant or important question. It is a common story-telling tool used in mystery plots to lead readers or audiences toward a false conclusion. Plenty of red-herring situation keeps the plot suspenseful and the audience entertained.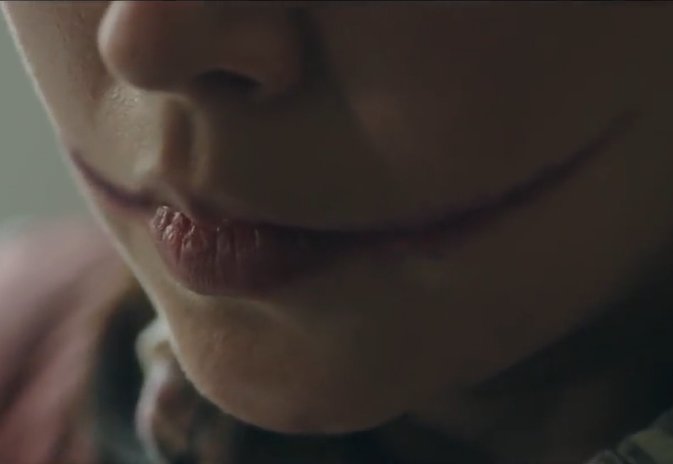 Let me give you an example that is not a major spoiler. In this drama, the main homicide case is known as The Joker Murder. The forensic examination finds that a small sharp device is used to create what they call the killer's signature. After killing the victim, the killer carves the victim's mouth making the victim's face look like a joker, as seen in the right image.
The red herring shows relating to the subject above are the variety of sharp device options held by the several characters. Only four episodes were released and we were already given six possibilities as seen in the images below: a kidnapper's knife, a scalpel, a drug addict's knife, a wood carving knife, a butcher's knife, and a chef's knife. Each scene with its suspenseful dialogue follows is enough for the audience to make theories. One knife may be the right tool and the rest are deceptions, or neither of them is the knife used by the killer to mark the victim.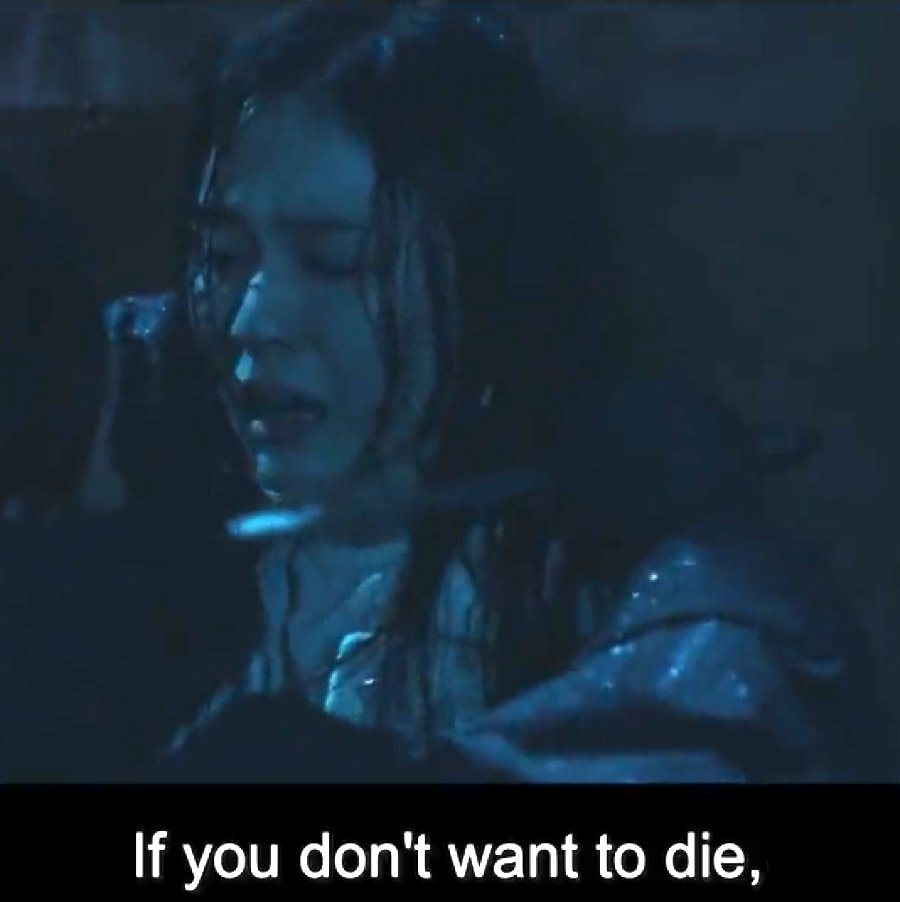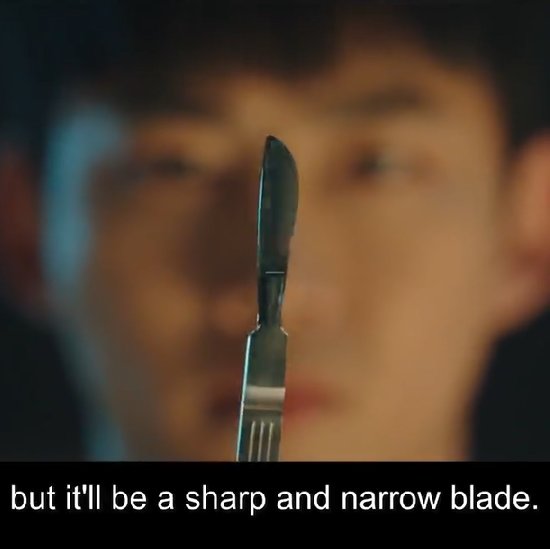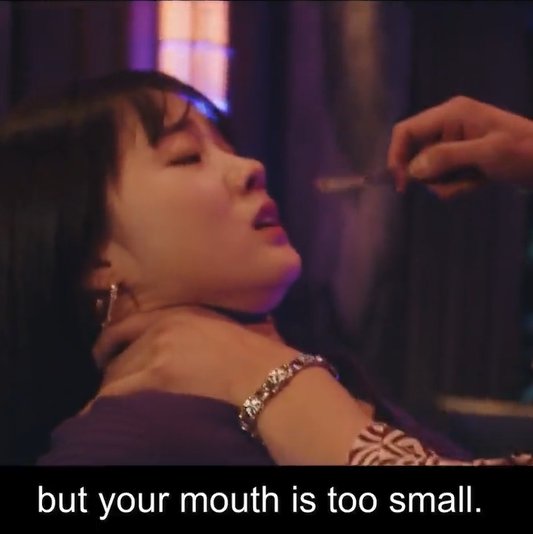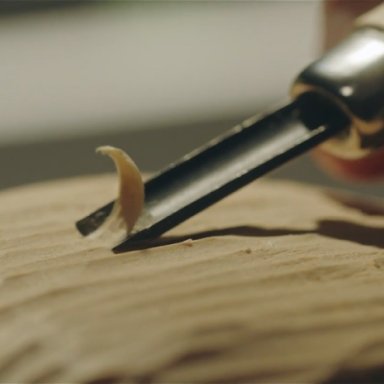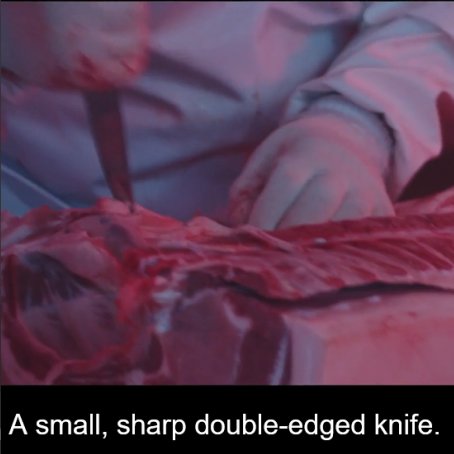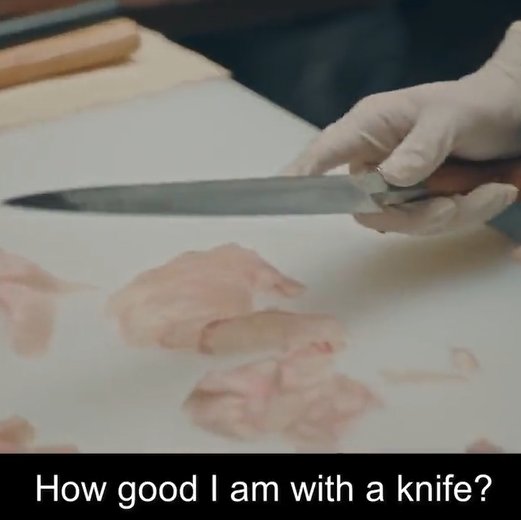 ---
3. EVERYONE IS SUSPICIOUS
Suspects are essential in a mystery crime drama, the more the merrier. Without enough suspects, a mystery will not be challenging, and the protagonist (and the audience) will solve the case quickly. While true and false pieces of evidence (clues and red herring) make the audience keep guessing, the suspects provide personal interaction with the protagonist and victims, which keeps us watching the next episode to find whodunnit in the end.
As much as the drama is trying hard to make our flawed character Sung Joon suspicious of his behavior and personality, in reality, almost everyone in Blind is suspicious. Besides the three main leads and the jurors I mentioned above, the drama also introduces us to the character's family members, colleagues, and other seemingly unrelated characters whose relationships are somehow entangled in the drama. They either are unlikable characters, have a shady past, or simply say something that raises suspicion.
---

To conclude this article, Blind is not a pure crime law drama, but a thriller mystery drama, as it tends to be action-packed and fast-paced with moments full of tension, anxiety, and fear. For me personally, the drama is what I called my Weekly Dose of Darkness since I normally watch light-hearted dramas. 
Although the drama setting is not original as there are so many Kdramas out there with interesting and unusual main characters in law enforcement or courtroom, with a lot of red herring mixed into real evidence, tons of shady characters, and secrets that connect the past and the present, all make Blind hooks the audience with a course of puzzling, frightening, dramatic roller coaster of actions.
Blind may be underrated and under-the-radar because it is not a romance (which is the most watched genre on MDL), it contains a lot of red herring that makes the drama seems messy in the early episodes, the subbing is slower than other popular currently airing Kdramas, and the drama is not aired on globally streaming sites like Netflix or Viki. 
If you want to watch this drama, my pieces of advice are: Firstly, do not find out about the drama on its official tvN site as it contains informational spoilers. Secondly, do not read the comment section until you watch the latest episode, as we throw our 1001 theories in there sometimes without spoiler tags. And finally, if you are weak of heart,  beware there are violence and abuse scenes in this drama.
Some comments on the drama page stated that Blind is similar to Kdramas Awaken (2020) and Mouse (2021). Since I have not watched those dramas I cannot throw my opinion here. If you like those dramas, then you may enjoy this drama, too.
To end my article, readers who have not watched it may wonder: what is the connection between the boys and the drama? Well, that is what we, who are watching it now, want to find out! So join us and give this drama a try!
---
mystery
thriller
blind
ok taec yeon
jung eun ji
ha seok jin