How Gwyneth Wears It: Fall Staples
October 27, 2022
How Gwyneth Wears It: Fall Staples
Written by: Gwyneth Paltrow
|
Published on: October 27, 2022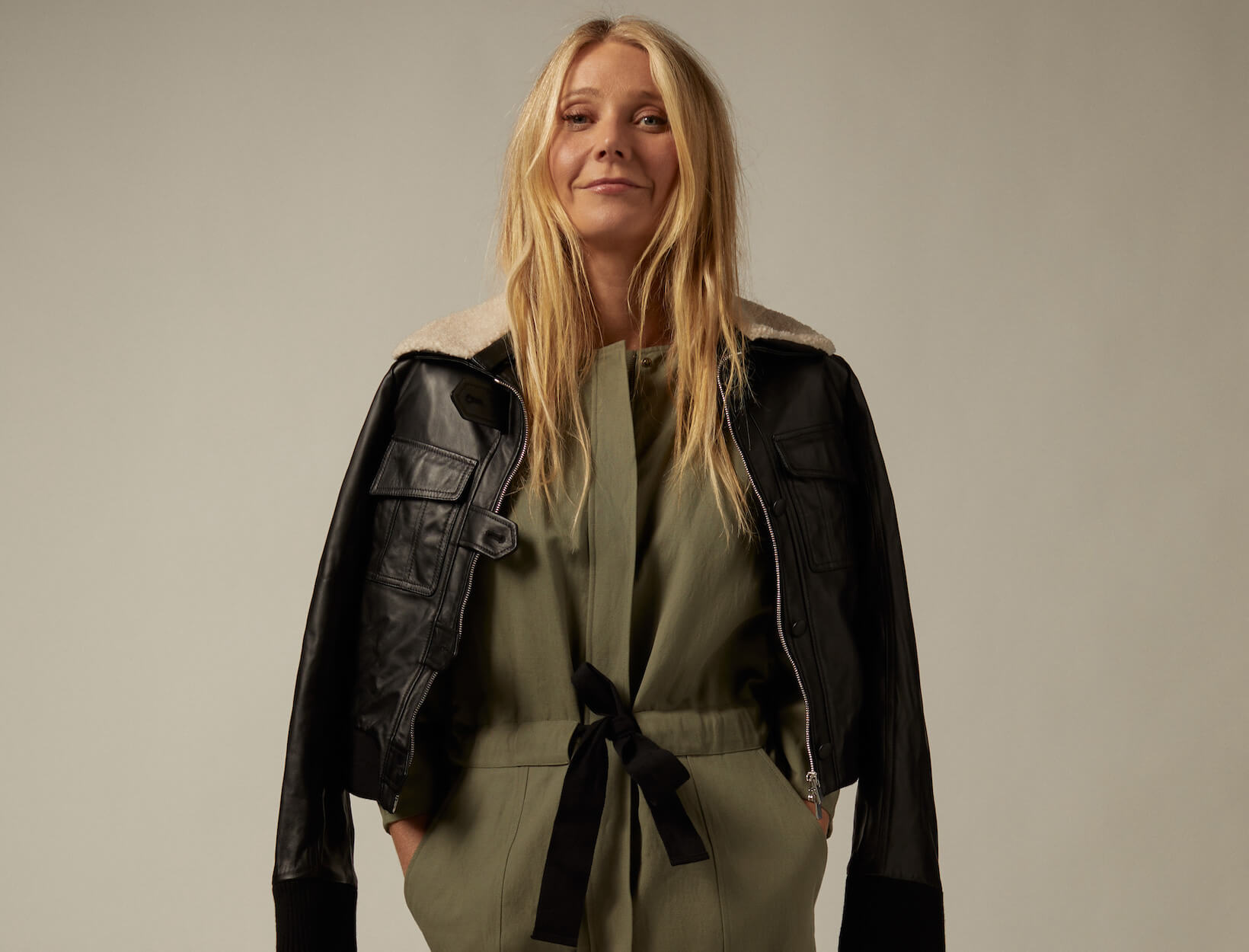 Today I want to take a second to talk about G. Label, what it means to me, and why I love working on it so much. I have always been a clotheshorse, for better or worse. I remember coming of age in the '80s and deeply knowing that a pair of dolphin shorts would tell the world just how I felt about myself, and a year or so later, that the baby-pink button-down-the-back Benetton sweater I paired with a tube skirt would be just the thing to give me the confidence I needed at the school dance. I remember turning up on the campus of UC Santa Barbara in 1991, looking like an alien in my vintage Levi's, biker jacket, and Doc Martens, knowing that I was exactly the fish out of water I was hoping to be.
I love that combinations of clothes can say so much about a person, and I have found, for myself, anyway, that special, trendproof basics are the foundation of my expression. G. Label was born out of my love for those trendproof basics, pieces that are cool and classic, that don't tire easily. We found beautiful factories in Italy to produce designer-quality pieces without the middleman markup—pieces that are designed to make you feel chic, comfortable, and thoroughly yourself. Pretty much every day of the week you will find me wearing something from one of our collections. They drop monthly in line with the weather outside so you can style and wear them the moment the box arrives.
Below, five ways I'm wearing some G. Label favorites for fall—along with styling notes from our fashion team.
THE CABLE-KNIT
This so-cozy-you-want-to-curl-up-in-it Italian-knit poncho can be thrown on whenever, wherever, and—yes—with whatever. For best results, add zip-up boots and plenty of ear sheen.
G. LABEL BLOOMER CABLE-KNIT PONCHO, goop, $795;
PROENZA SCHOULER BOOTS, goop, $995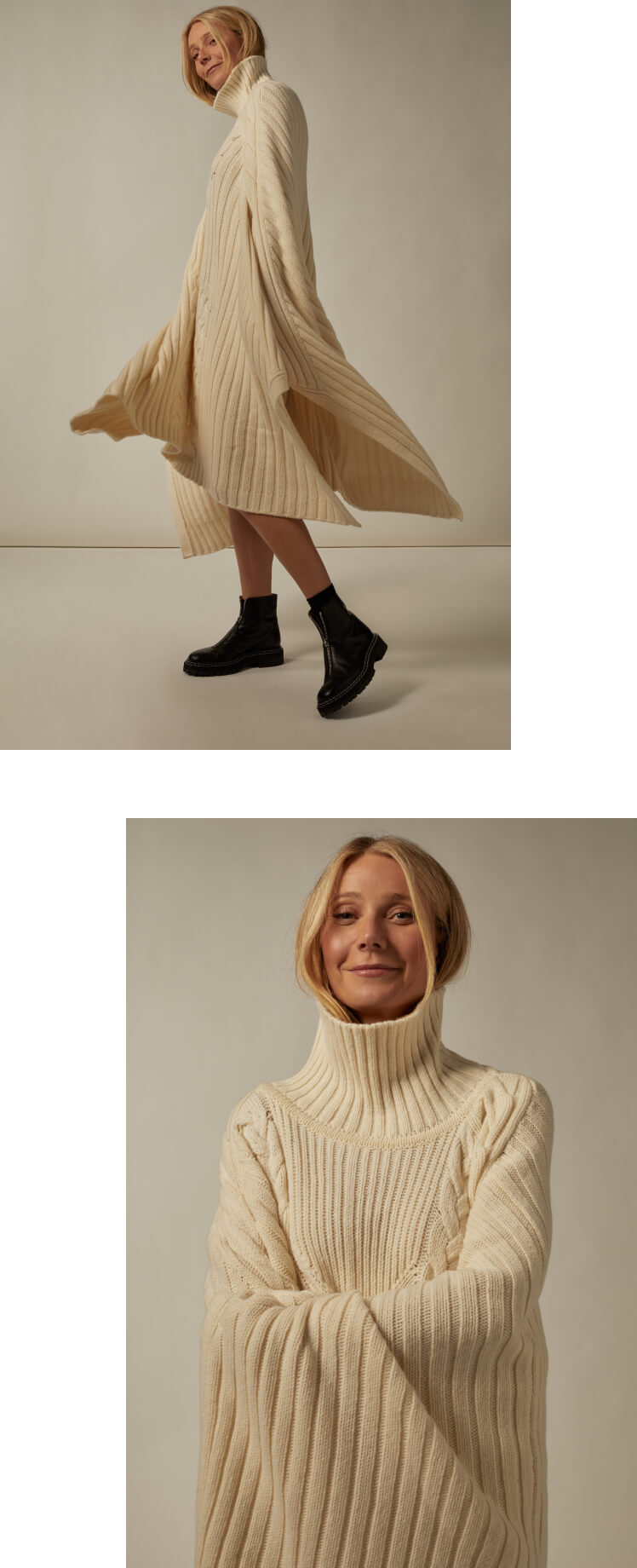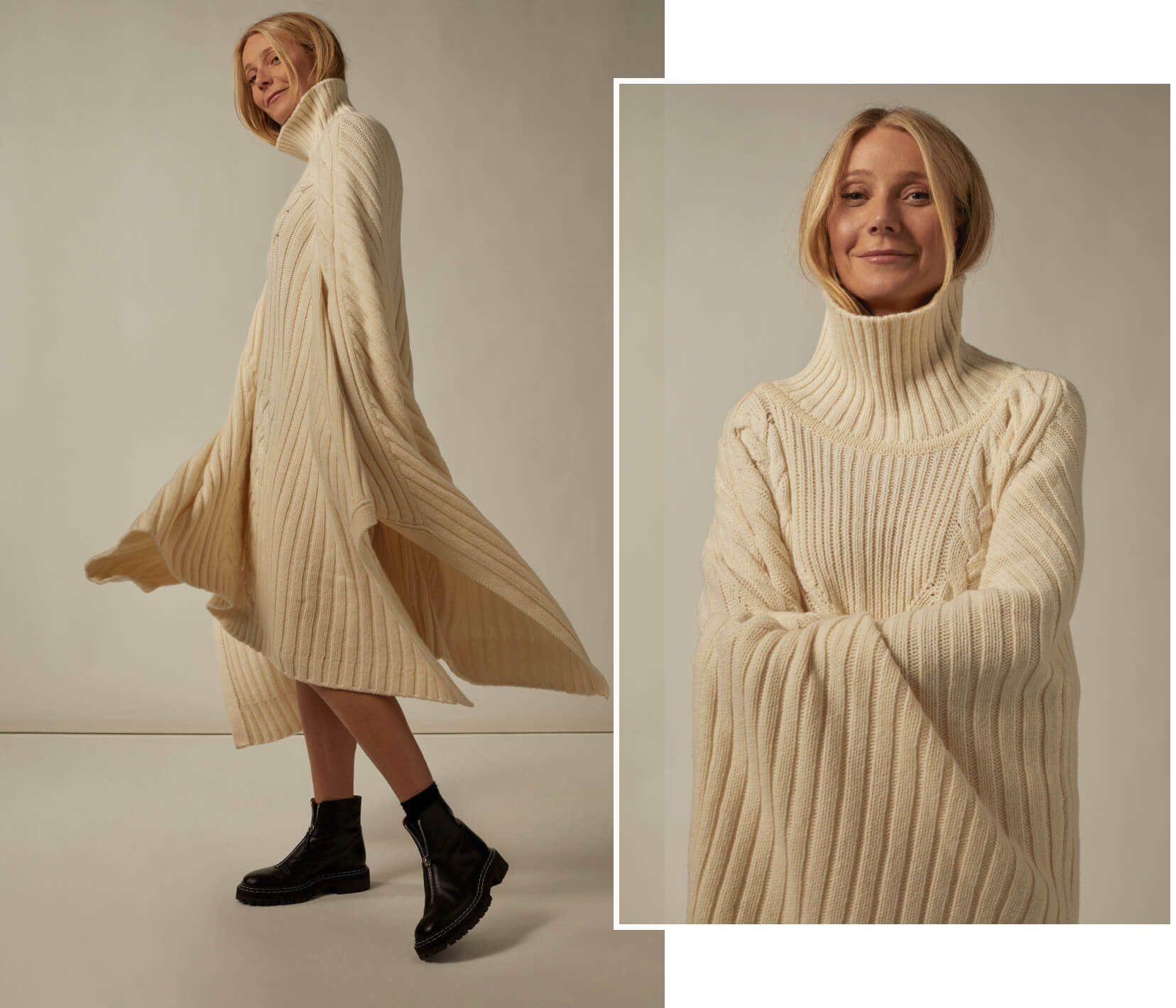 G. Label

Balenger Diamond Bar Earring

goop, $525

SHOP NOW

G. Label

Reid Three-Hoop Earrings

goop, $2,800

SHOP NOW

Bea Bongiasca

earring

goop, $590

SHOP NOW
G. Label

Bloomer cable-knit poncho

goop, $795

SHOP NOW

Ganni

creepers

goop, $495

SHOP NOW
THE TEXTURE KIT
The buttery leather skirt. The chunky turtleneck. The plush shearling clutch that carries what you can't live without. And to keep things interesting: slick mules with tonal socks.
G. LABEL WILLES STRIPED HIGH-CUFF TURTLENECK, goop, $595;
G. LABEL ARLO STRAIGHT LEATHER SKIRT, goop, $945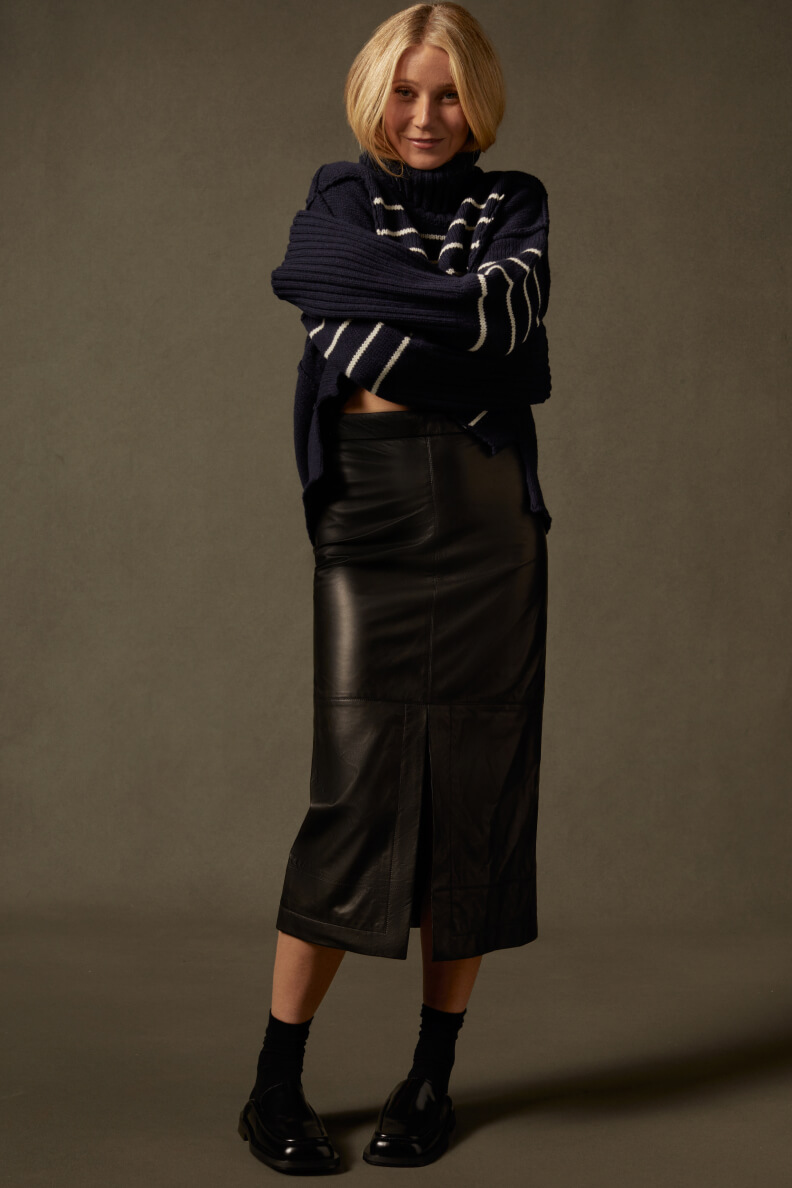 G. Label

Willes Striped High-Cuff Turtleneck

goop, $595

SHOP NOW

G. Label

Arlo Straight Leather Skirt

goop, $945

SHOP NOW

Mansur Gavriel

cloud clutch

goop, $695

SHOP NOW

Falke

socks

Net-a-Porter, $57

SHOP NOW

Proenza Schouler

mules

goop, $895

SHOP NOW
THE ONE-AND-DONE
It's that magic combination of effortless and chic, and styled with a leather jacket and chunky boots, this sage jumpsuit from July's drop shows off just how season-spanning it is.
G. LABEL TYPHAINE SHERPA-COLLAR LEATHER JACKET, goop, $1,495;
G. LABEL JOSEPH ROUND-SLEEVE JUMPSUIT, goop, $550;
GANNI BOOTS, goop, $495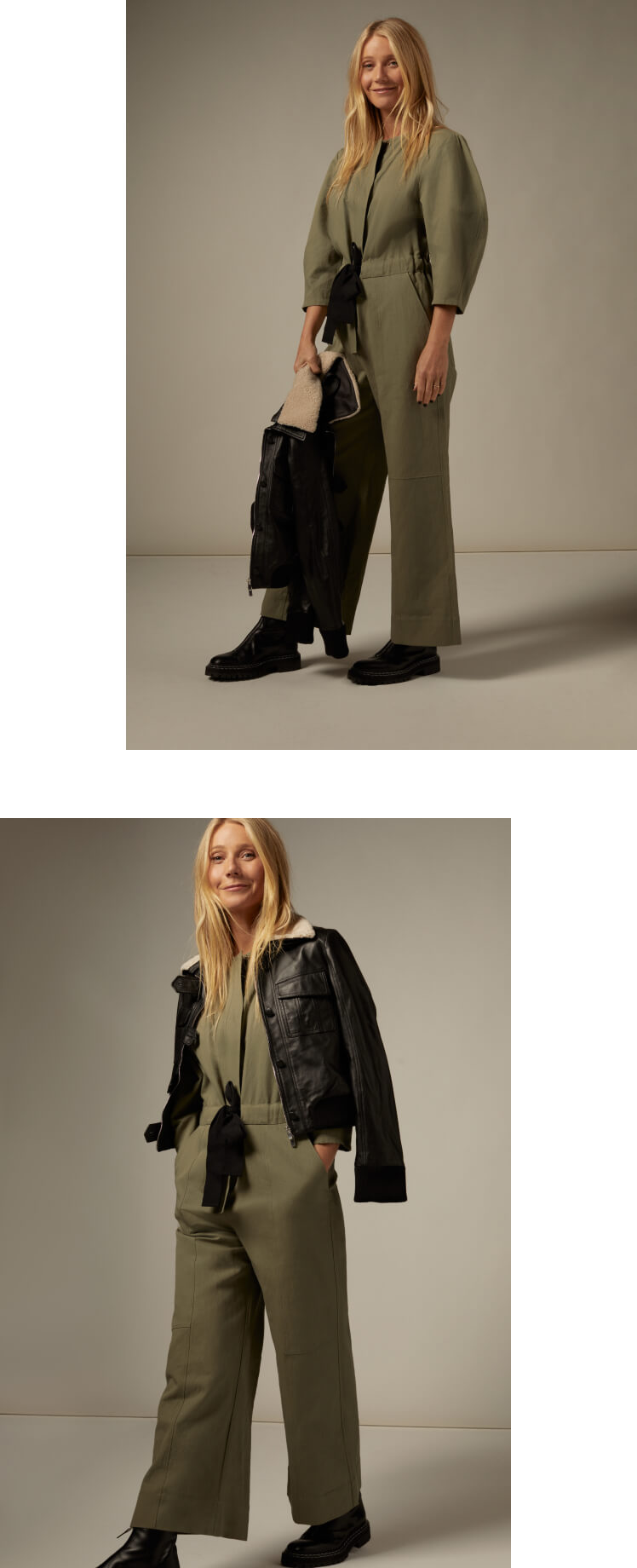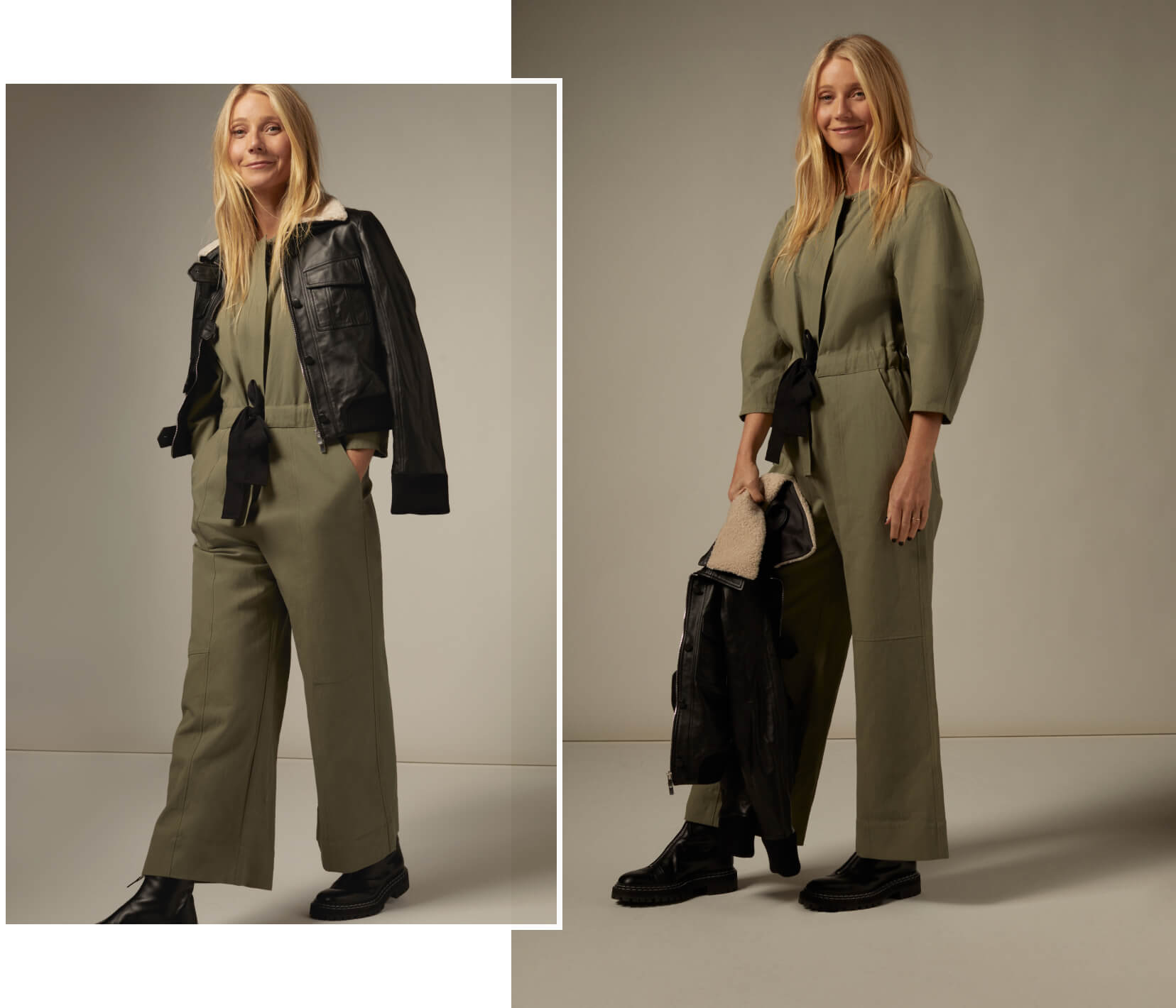 G. Label

Joseph Round-Sleeve Jumpsuit

goop, $550

SHOP NOW

G. Label

Typhaine Sherpa-Collar Leather Jacket

goop, $1,495

SHOP NOW

What Goes Around Comes Around

bag

goop, $4,950

SHOP NOW

Ganni

Boots

goop, $495

SHOP NOW
DENIM ON DENIM
How do you make a timeless look feel fresh and exciting? Leave the shirt partially undone (as on GP, here) or layer a light tee underneath and fill in the neckline with Foundrae.
G. LABEL REX DENIM SHIRT, goop, $395;
G. LABEL KAPLAN VINTAGE FLARE JEANS, goop, $295;
ULLA JOHNSON SLIDES, goop, $695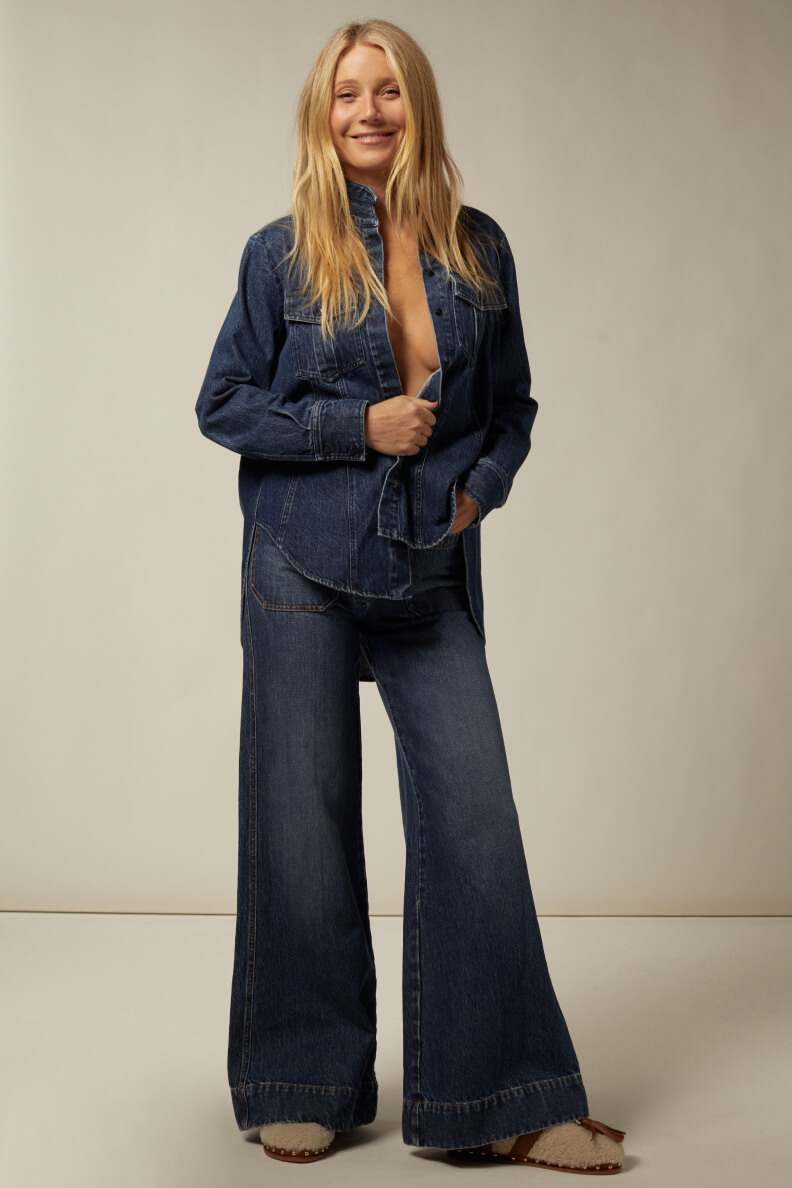 Robinson Pelham

bracelet

goop, $16,900

SHOP NOW

G. Label

Chidi Lock Charm

goop, $1,600

SHOP NOW

Foundrae

Necklace

goop, $10,065

SHOP NOW

G. Label

Gina Puff-Sleeve Henley Tee

goop, $195

SHOP NOW

G. Label

Rex denim shirt

goop, $395

SHOP NOW

G. Label

Kaplan Vintage Flare Jeans

goop, $295

SHOP NOW

Neous

Tote

goop, $950

SHOP NOW

Ulla Johnson

Slides

goop, $695

SHOP NOW
THE SUIT 2.0
This updated take on menswear tailoring—a softly structured blazer with a cinchable waist and not-too-short shorts—ahem, checks all our boxes. Pair it with a sweater and a ring stack and you're good to go.
G. LABEL JANELLE CABLE SWEATER, goop, $625;
G. LABEL LETA SUIT SHORTS, goop, $375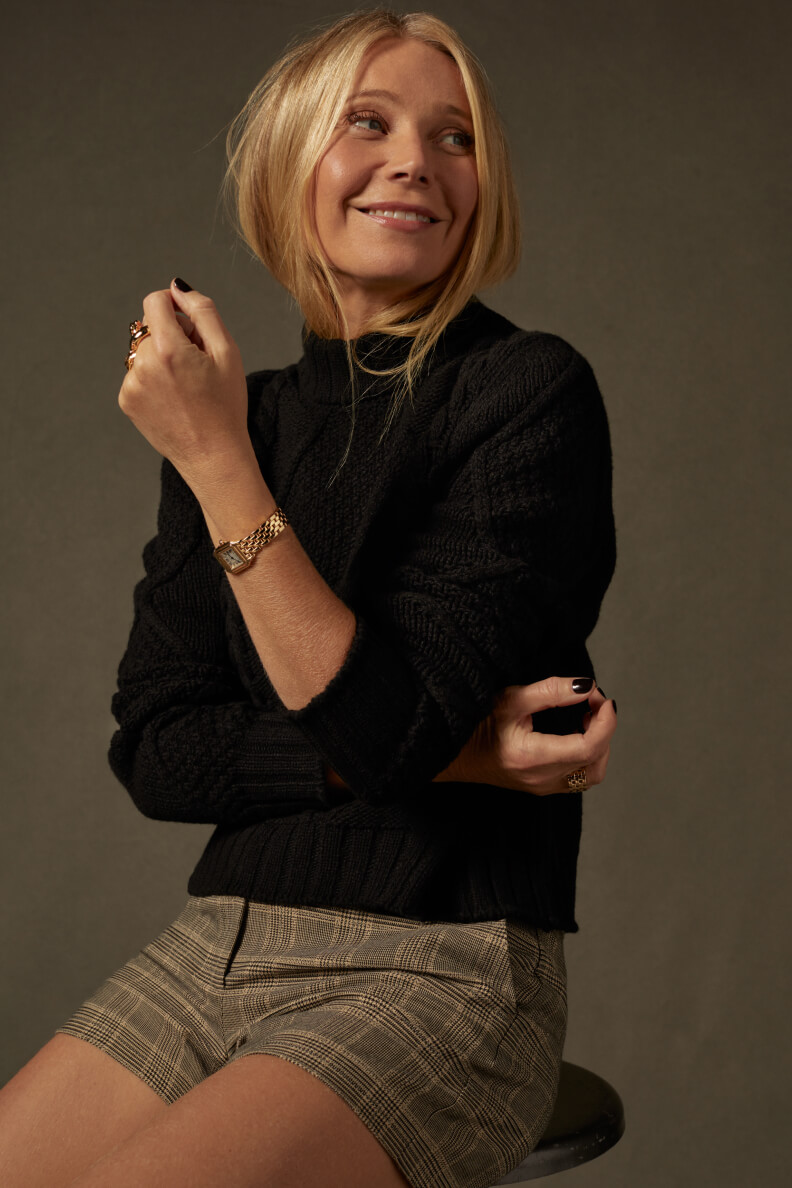 Cece Jewellery

ring

goop, $3,517.80

SHOP NOW

G. Label

Brigette Buckle Ring

goop, $1,990

SHOP NOW

Shay Jewelry

ring

goop, $6,280

SHOP NOW

G. Label

Janelle Cable Sweater

goop, $625

SHOP NOW

G. Label

Hermann Drawstring Suit Jacket

goop, $725

SHOP NOW

G. Label

Leta Suit Shorts

goop, $375

SHOP NOW
Related Reading
How Gwyneth Is Gearing Up for Fall
G. Label: The Why, How, and When
4 Ways to Wear Birkenstocks This Fall