How to Make a Romantic Xianxia: Love Between Fairy and Devil
October 9, 2022
WARNING: MEDIUM SPOILERS!

Love Between Fairy And Devil

Native title: 苍兰诀

Alternative title: Cang Lan Jue 

(Parting of Orchid and Demon King)


Country: China 

Genres: Romance, Comedy, Xianxia, Fantasy

Aired: Aug  7, 2022 – Aug 29, 2022

Episodes: 36  |  Duration: 45 min.
Whether you have watched the newly popular Love Between Fairy and Devil (further referred to as LBFAD) or not, you may wonder, what do we know on how to make a good romance drama? We are not film-major students nor work in show business. But as passionate fans of romance/fantasy/Chinese dramas, we've watched a lot of them. So we have ideas on what a good romance drama should be. Adding to the romance is the Xianxia element. To know more about the genre, if you haven't, you can read Blizzardahm's article Introduction to Xianxia Dramas.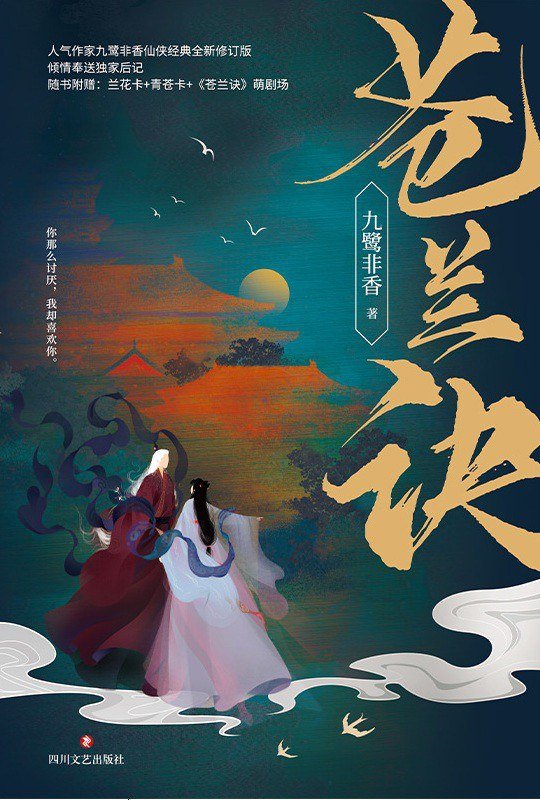 We found all the elements on how to make a good romantic Xianxia in LBFAD, which we believe is the best of the genre in 2022. It began with a compelling story, and the one who started it all is Jiu Lu Fei Xiang who penned her web novel in 2015 under the same native name: Cang Lan Jue. Miss Jiu became popular outside China with several of her web novels adapted into dramas: The Legends and The Blue Whisper (part 1 and 2); as well as the upcoming dramas we're looking forward to: Back From the Brink, Love You Seven Times, The Legend of Shen Li, and Si Ming. 
It took three years for the screenwriter teams to develop the script from the novel into the drama, the first draft led by Liu Xiao Lin and the final draft led by Bai Jin Jin. The drama is produced by iQIYI and Stellar Pictures studio. The directors are  Yi Zheng, who also directed Young Blood, and Qian Jing Wu. The costume design is by Yi Xiao Ya. We will admire more of her creations in the upcoming fantasy dramas Go Princess Go 2, Love You Seven Times, Wonderland of Love, and Fox Spirit Matchmaker: Yue Hong.
Romance is an extremely character-driven genre, so our main couple needs to make the audiences head over heels for their love story. And this is the reason why the CangLan couple fits in.
---
Wang He Di (Dylan Wang)

as Dong Fang Qing Cang

"Yue Zun", the Moon Supreme of the Moon Tribe, Dong Fang Qing Cang, is an emotionless man who will kill anyone standing in his way.  Having been stripped of his emotions from a very early age, he trusts no one, not even his closest aides. Being the only living person able to control the powerful Hell Fire, he is feared by all beings. 

Thirty thousand years ago, the Moon Supreme was injured by Chi Di Nu Zi, the Shui Yun Tian's First Goddess of War, then was later locked up by the immortals. By accident, Xiao Lan Hua frees him from the tower, but in the process, their two lives are entwined together by the Heart Curse.

After returning to the Cang Yan Sea, Dong Fang Qing Cang vows to destroy Shui Yun Tian to avenge the Moon Tribe's lost ones.
Yu Shu Xin (Esther Yu)

as Xiao Lan Hua

As Arbiter Si Ming's only disciple, Xiao Lan Hua is an orchid in charge of every being's Destiny Books, each contained in a fate leaf. With a pure and kind soul, she lives worry-free in Shui Yun Tian with the belief that everyone in the world should be loved equally.

With a crush on the current God of War Chang Heng, Xiao Lan Hua is determined to pass the immortal exam to be able to work in the Fountain Palace, where he resides. However, she accidentally enters Hao Tian Tower and awakens the unconscious Moon Supreme.

Not knowing his real identity, Xiao Lan Hua takes Dong Fang Qing Cang back to Arbiter Hall, regarding him as her friend. After learning that he is the terrifying Moon Supreme, Xiao Lan Hua feels horrified and betrayed. However, as time passes, she begins to see both sides of Dong Fang Qing Cang and is one of the few people who truly care for him.
---

| | |
| --- | --- |
| Numerous Xianxia dramas, or Chinese fantasy series, have aired over the past few years, with most of them focusing on romance. LBFAD is not an exception, however, the series has strayed away from several major common Xianxia tropes, creating a more immersive plot for the audience to enjoy. In terms of Dong Fang Qing Cang and Xiao Lan Hua, the pairing is introduced as a cold male lead and a bubbly female lead, however, their contrasting personalities and unique experiences meld them into a truly lovable couple. | |
"You're so annoying, but I like you anyways."

 – Xiao Lan Hua

Although Xiao Lan Hua is a lower-ranked immortal in Shui Yun Tian with a sunshiney personality, she is not at all a  'Sha bai tian' (傻白甜), or 'Dumb Naive Girl' in English, a Chinese term often used to describe many Cdrama female leads. Xiao Lan Hua's bright smile towards anyone, no matter their status is what differentiates her from the rest of the immortal population, who have always regarded the Moon Tribe as their ultimate enemy. A girl who appears to be cowardly of everything around her, Xiao Lan Hua will bravely stands in front of her loved ones to protect them.

On the other hand, Dong Fang Qing Cang knows nothing about love, with a past stained with only blood, hatred, and darkness. Rather than upholding peace and justice in the Three Realms, he is a rather 'villainous' male lead who yearns to cause chaos. Because of the Heart Curse that connects the two leads between life and death, Dong Fang Qing Cang has no choice but to keep her with him, saying what seems like a bunch of honey-sweet words to Xiao Lan Hua, who knows nothing of the curse.

The roles that the leads play are very new in the Xianxia romance world, as many of us as accustomed to naive female leads and powerful immortal male leads, with the fate of the world on our shoulders. The love story between a mere orchid fairy and an evil devil lord enters the less-traveled road of "Star-Crossed Lovers" rather than staying confined to the Immortal Realm, as they are from enemy tribes.
Not So Heavenly Romance
Forget about Heart Curse or any magical items that bind the immortal couple in the Heavenly Realm. They also do what the mortals do…
---

Wang He Di, as Dong Fang Qing Cang, and Yu Shu Xin, as Xiao Lan Hua, has brought the main characters to light with an obvious major improvement in their acting, particularly when it comes to expressing emotions. Their roles in the drama were a big breakthrough for both Wang He Di and Yu Shu Xin in the Chinese drama industry. It is safe to safe that the acting was on par with the amazing visuals.
Previously known for dramas including Meteor Garden, Miss the Dragon, and The Rational Life, Wang He Di's cold and straight face as Dong Fang Qing Cang emanated evilness, impatience, and annoyance, with a piercing death stare that could freeze people from even miles away. After he meets Xiao Lan Hua, however, he begins to slowly warm up.

Wang He Di shows this subtle change in personality with slight smiles and jealous expressions whenever Xiao Lan Hua would mention Chang Heng. Although Dong Fang Qing Cang is this all-powerful lord, it is apparent that he knows nothing about care, smiling, or friendship at the beginning of the drama, as apparent as it is on his blank face when Xiao Lan Hua mentions these topics. Wang He Di's acting has become much more natural from his previous roles, an indication of significant growth and practice.
As with Wang He Di, there could not have been a better person in the world than Yu Shu Xin to act as Xiao Lan Hua. Director Yi Zheng did well in choosing his cast. Known for her rather cutesy roles such as in the dramas Moonlight and I've Fallen For You, you might expect Yu Shu Xin to be your average clueless and powerless female lead in LBFAD. Although Xiao Lan Hua is indeed a low-ranked immortal in Shui Yun Tian, her face burns with passion and love when it comes to protecting those who love her.

Xiao Lan Hua's strong and fiery spirit scorches bright in Yu Shu Xin's eyes, effectively portraying the little orchid's character development as circumstances force her to become stronger for her good. As the story progresses, Xiao Lan Hua's carefree life starts to encounter worry, and her face is no longer only sunshine and smiles.
Their reversal role acting during the body swap
We call an actor versatile if he/she can play in any medium, genre, and character. In playing different characters, a good actor makes the transition appear effortless. Both Yu Shu Xin and Wang He Di have mostly been typecast in similar roles in the past. Yu Shu Xin's prior roles are either childish, bubbly, or over-the-top FLs. Although playing 'gentler' roles afterward, Wang He Di's first role as a hot-tempered and arrogant Dao Ming Si in Meteor Garden is unforgettable. In LBFAD, both actors seemed to reprise the typecast roles mentioned above. However, it's a pleasant surprise to watch, how they were able to change their characters' personalities during the body swap. Although quite short events, it's delightful to see how Xiao Lan Hua becomes a meanie and Dong Fang Qing Cang becomes a girlie, as seen in the GIFs below. Yu Shu Xin lowered her voice and gave everyone a piercing glare, appearing as the dignified and unbeatable Xiao Lan Hua. Wang He Di showed a timid, weak, awkward, but carefree Dong Fang Qing Cang. The scene where he chases Chang Heng screaming his name like a fangirl is hysterical.
| | |
| --- | --- |
| | |
---

Chang Heng | Xiao Run

The God of War who goes by the book.

Mr. Popular is in the fairy realm with a large base of fan fairies.

Rong Hao

Chang Heng's best friend. Carefree as he seems, he carries a heavy burden in his heart.

Chi Di Nu Zi |


Xie Wan Qing

First God of War. 

She is the reason for everything that starts 30,000 years ago.

Dan Yin | Qu Shui

The most beautiful and spoiled-brat fairy. 

Hot-headed yet sincere. A true confidant.

Dong Fang Qing Cang's loyal attendant.

The fearsome Black Dragon outside, 

a big softie inside.

Xiao Lan Hua's best friend. A rough and tough girl, she lives only to survive.

Dong Fang Xun Feng

Devoted to the Moon Tribe and will do anything for them, including going against his brother.

Si Ming 

Xiao Lan Hua's Master. The Arbiter has her own lovely story to tell in the upcoming drama, Si Ming.
In a costume Chinese drama, whether historical or fantasy, it's common that there is a super long list of characters with many names and roles. Some characters even look alike since they wear similar costumes. Characters may also have different names. There are also many names of places, also tangible and non-intangible items. In LBFAD, there are also many characters, but each character is unique in personality, costume, makeup, and accessories, as shown in the key supporting characters above. They also belong to certain tribes/places that will be explained in a later part of this article. Each place has its own culture, custom, and architecture.
As you read above, to nurture their love, both Xiao Lan Hua and Dong Fang Qing Cang undergo major character development. However, not only the CangLan couple, but some key supporting characters also change and mature for their betterment. As the main theme of this drama has something to do with love, not only towards romantic partners but also with family, friends, and tribesmen. In the end, our heroine narrates how love changes people around her:
"For the most cautious and restrained people, love sets them free and helps them find their true desire. 
For the most unruly and capricious people, love can make them strong, open-minded, and broad-minded. 
For the most narrow-minded and jealous people, love makes them grow to be tolerant and responsible. 
For the most deceitful person, love makes her sincere and reliable. 
For someone who makes a momentary mistake and goes astray, love can hold him before he finally falls into the abyss and makes him come to his senses. 
Love can make the most heartless person understand compassion and love. And even gives up everything for the one he loves, including his life."
---
"It's said that it's hard to find a bosom friend. I didn't expect to find a confidant today."

– Xiao Run, talking about DF Qing Cang

Like most, if not all Xianxia dramas, the series would not be complete without a mortal arc, and this is not an exception in LBFAD. However, circumstances are a bit different when it comes to Dong Fang Qing Cang and Xiao Lan Hua's journey to the Mortal Realm. Rather than forgetting their memories to experience a  'Heavenly Tribulation', they fly down to experience, what Dong Fang Qing Cang said, the life of the mortals below them. Suspicious of his intentions, Xiao Lan Hua, along with Jie Li, hurriedly follows the Moon Supreme and Shang Que down, thus starting the four acquaintances' exciting adventure in the unfamiliar, bustling streets of the mortals.

Dong Fang Qing Cang is forced to strip off his lofty layer of a frightening, powerful lord and embrace his new, or in other words, fake mortal identity, wealthy scholar Dong Fang Yuan Wai. As strange as situations seem in the Mortal Realm, he begins to experience what it truly means to live with spirit, even becoming friends with Chang Heng's mortal reincarnation, noble young lord Xiao Run. This is a rather surprising but cute friendship, as Dong Fang Qing Cang and Chang Heng regarded each other as the worst of enemies in the Heavens. However, it is safe to say that Xiao Run's appearance in Moon Supreme's life has helped him come to an understanding that true friendship is a priceless gift.
The Mortal Arc also deeply strengthened the relationship between Dong Fang Qing Cang and Xiao Lan Hua, with innumerable sweet scenes between the couple. Ironically, their suspicions of each other's purpose to travel down to the Mortal Realm was the true factor in allowing more trust and care to seep through the cracks of their love story, with some funny scenes inserted from time to time.
| | |
| --- | --- |
| | |
---

The LBFAD production team did not slack off when it came to actors' appearances, with beautifully made costumes, intricate hairstyles, and befitting makeup. The rather plasticky hair ornaments are pretty noticeable, but it's also important to mention again that the costume budget, like the overall production, did not give designers much freedom.  Director Yi Zheng once stated that preparation before filming the drama took more than four years, the reason for such thought-out details when it comes to LBFAD. 
The costumes were especially a pleasant surprise, as they were each unique to their respective characters with appropriate color choices and patterns:
(1) During her carefree time in Arbiter Hall, Xiao Lan Hua wore light, ethereal dresses with a blend of pastel colors, particularly pinks and purples, and light-colored crystal flowers in her hair.
(2) After Xiao Lan Hua goes to Cang Yan Sea with Dong Fang Qing Cang, her slow change of dresses becomes more apparent. She starts to wear more blues and turquoise with long strings of beads along her hair, an indication of the clothes that members of the Moon Tribe tend to wear. 
(3) The Mortal Realm costumes gave off a much more Tang Dynasty vibe than the flowy, pastel dresses of the Heavenly Realm, with popping colors and long, colorful sleeves. Her hair is put up in a high bun.
(4) Goddess Xi Yun's white dress with golden flower embellishments shows her grandeur and importance in the world. 
(1) When Dong Fang Qing Cang first returns to Cang Yan Sea, he wears majestic black and gold armor, with what seems like golden branches for the crown and adorning the chest and shoulder areas. 
(2) Although the Moon Supreme often wore black clothing, he also had dark blue robes that were not as eye-catching but still noble nonetheless.
(3) In the Mortal Realm, Dong Fang Yuan Wai took on the appearance of a rich scholar, wearing lighter-colored clothing and his hair neatly pulled back with a jade hairpin.
(4) Like his older brother and the rest of the Moon Tribe, Dong Fang Xun Feng wore dark-colored robes with a hint of silver and gold. His hair was decorated with black branch-like spikes.
(1) Even when it came to Li Yi Tong's guest role as Si Ming, her costume was top-notch, a white and pastel blue dress that emitted a magical fairy aura. Her translucent water-like hair ornament is especially mystical.
(2) As with most immortals of Shui Yun Tian, Chang Heng liked to wear light blue robes. His war outfit is the same color with icicle-like adornments.
(3) At the beginning of the drama, Jie Li wears darker earth-colored fabric robes with her hair pulled up into a casual bun.
(4) First Goddess of War Chi Di has quite a few gorgeous costumes. Her outfits as Xie Wan Qing in the Mortal Realm highlighted her beauty which attracted many noble lords. The satiny silks were patterned with flowers and her Chinese hairstyles were beautifully done with hairpins and beads.
As different as each character's costumes are, their outfits highlight their greatest attributes and match their personalities, helping the audience remember important characters easier. Hairstyles are a very unique aspect of the production, as while some characters use the more traditional Chinese hairpins, other hairstyles are adorned with rather abstract ethereal crowns, such as Dong Fang Qing Cang, Si Ming, and Chang Heng, to name a few.
---

[We thank Chibi for her insight into the Set Design!]
When it comes to Xianxias, the set design is one of the most important production factors of the drama, as these fantasized settings from our imaginations truly shape the entire story. Previous Xianxia dramas have established the 'norm' for set designs; A brighter Heavenly Realm among the clouds, a darker feared realm of 'demons', and a bustling Mortal Realm. While still adapting these locations into the drama, LBFAD introduced the audience to Arbiter Hall, Cang Yan Sea, and the magical blue Shu Yu Forest, just to name a few special sets. The architecture and other props were well thought-out and were unique to every location, providing each with its special aura.  It is also important to mention that the architecture was not plasticky, something that is a rather common occurrence in Chinese costume dramas. Instead, the sets looked natural and were pleasantly decorated.
| | |
| --- | --- |
| | |
| Si Ming's palace and Xiao Lan Hua's residence, Arbiter Hall is a paradise of beautiful flowers. The hall contains some of Xiao Lan Hua's best early memories. The large tree perched over the hall contains the fate leaves of all worldly beings. Floating among iridescent clouds, Arbiter Hall is shielded from the worries of the rest of the world. | Dong Fang Qing Cang's Tree of Seven Emotions changed over time after he met Xiao Lan Hua, progressing from a freezing leafless tree in his desolate heart to a tranquil, blooming wonder. While the frozen tree was surrounded by cold blues, the environment slowly turned more colorful with even mountains in the distance.  |
| | |
Shui Yun Tian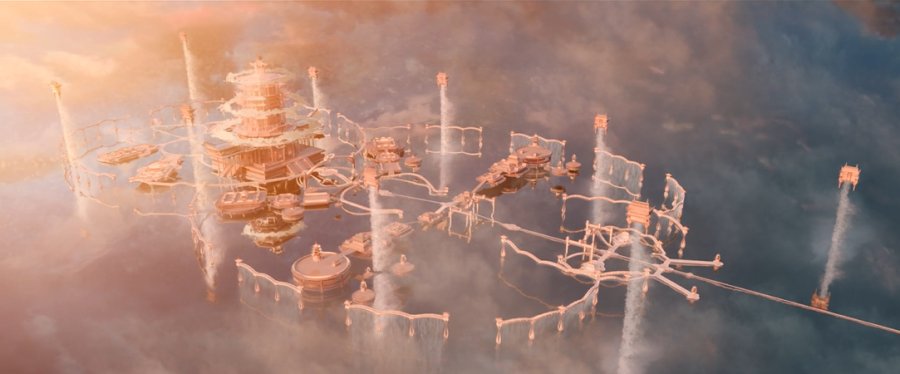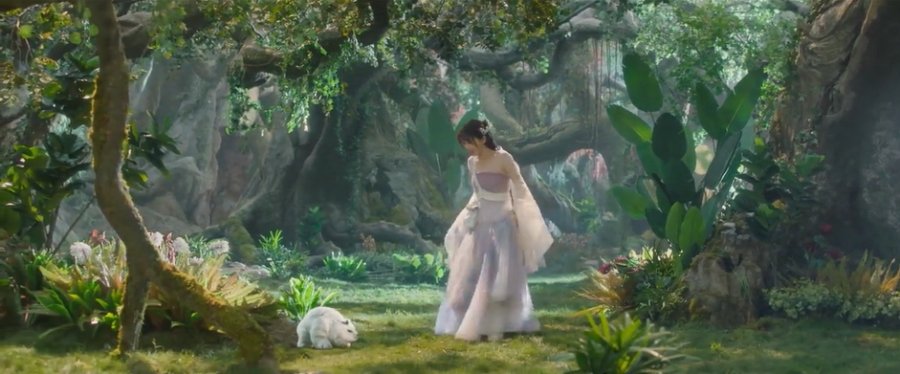 | | |
| --- | --- |
| Xianxia dramas are incomplete without a heavenly palace. The Main Hall of the Yu Jing Palace, where the deities gather, faces the heavenly seas and skies. | The enchanted Shu Yu Forest is the ground spot in Shui Yun Tian where mystical creatures live. The details resemble real forests, lush and colorful. |
Cang Yan Sea
Cang Yan Sea is the home of the Moon Tribe. The artistic design of this setting is one-of-a-kind in Xianxia dramas, as have never been seen before. Artistic-wise, it's the most outstanding vision board from the creative team of LBFAD that is highly admired and won the heart of the audiences. The visual choices illustrated below are an ingenious way to invoke the contrasting imagery of the Moon Tribe as opposed to the traditional light-colored nature of the Fairy Realm. These deliberate aesthetic decisions keep the visual feeling of LBFAD refreshingly new.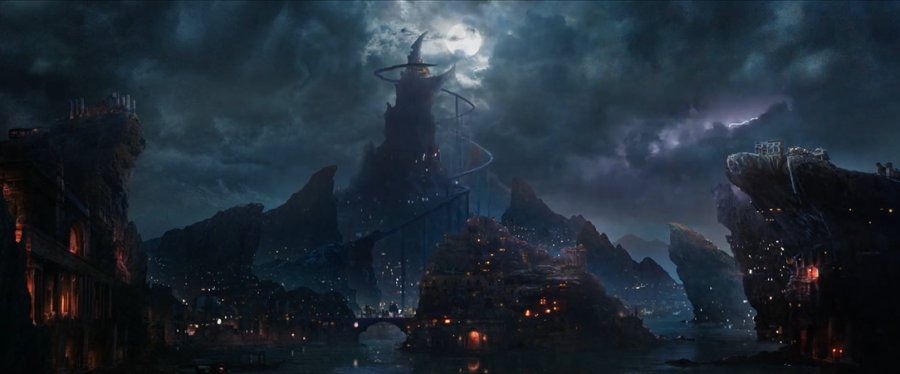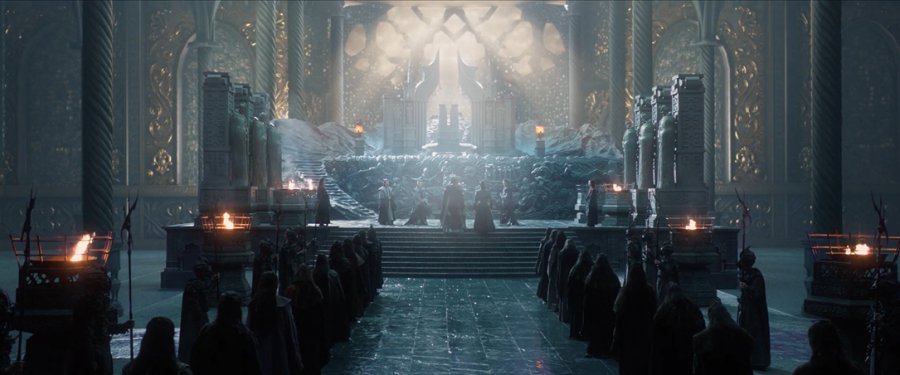 | | |
| --- | --- |
| The Silent Moon Palace, the residence of the Moon Supreme, appears as an imposing silhouette next to the lunar glow. | The Throne Hall seems inspired by the great palace halls of the European medieval legends, rather than any other demon lair from previous Xianxias. |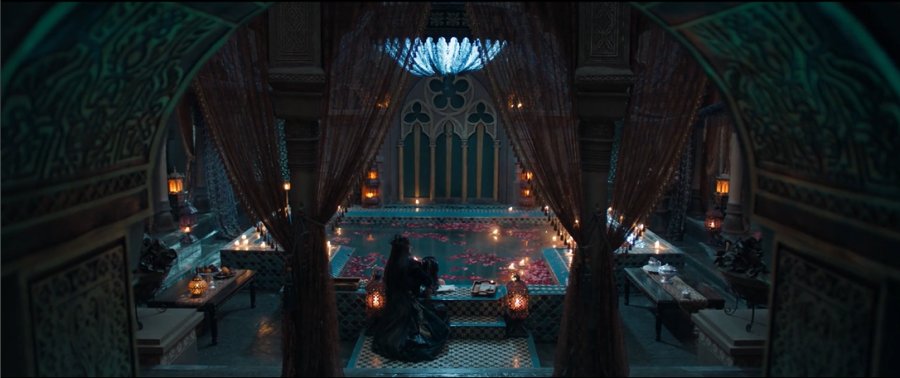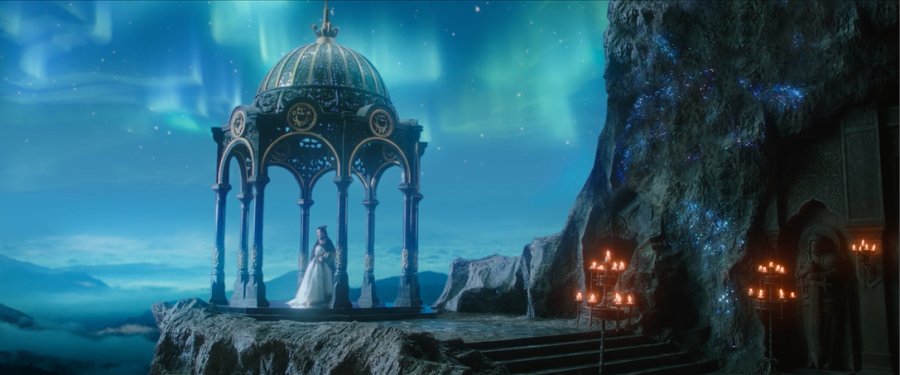 | | |
| --- | --- |
| The interior of the palace is heavily inspired by arabesque architecture with gilded, metallic finishes, lacy curtains, and velvet drapes. | The Arabian-style gazebo with a gorgeous backdrop of the night sky appears built on the rocky cliff abundant with sparkling gems. |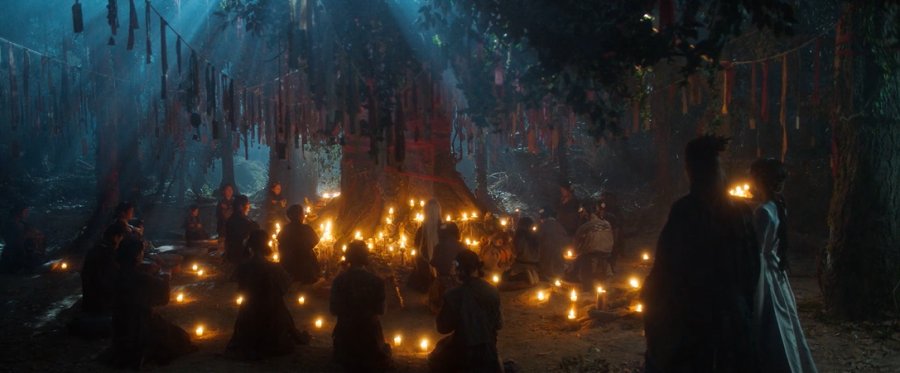 | | |
| --- | --- |
| The marketplace at Cang Yan Sea looks more like the traditional spice markets of Morocco than of any historical set in China. | The gloomy and solemn Dark Pine Forest inhabited by mourning widows is a striking contrast to the radiant Shu Yu Forest of Shui Yun Tian. |
Others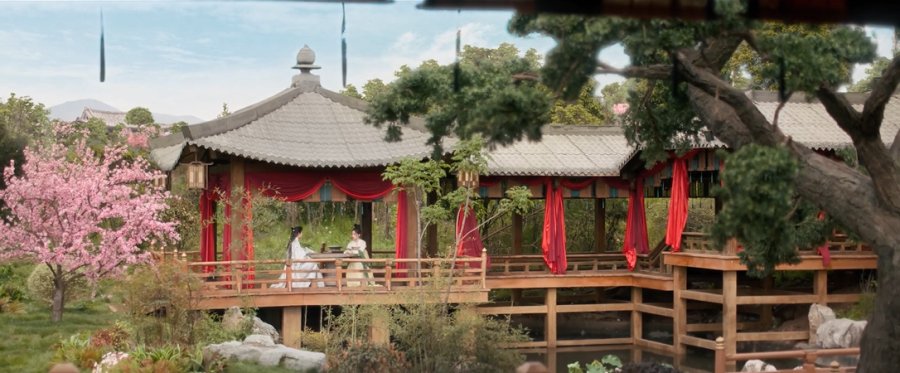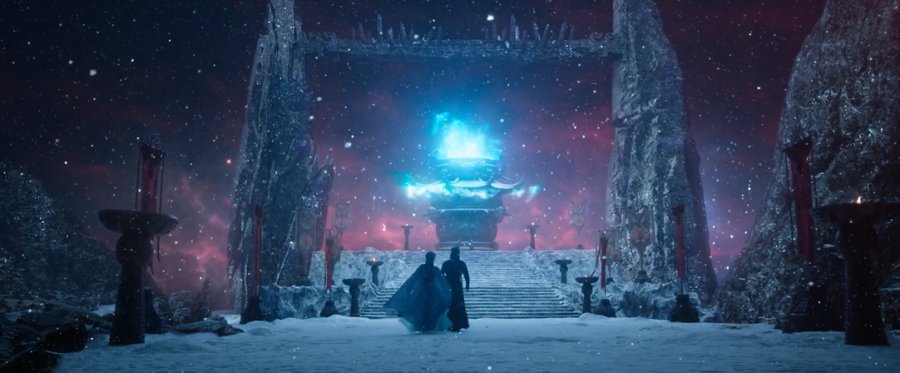 | | |
| --- | --- |
| The grand Dong Fang Mansion in Yun Meng Lake of the Mortal Realm is a recreation of the existing set in Hengdian World Studios.  | The creation of hell in Hai Shi City, with darkness and harsh weather, resulted from the grief and despair of shattered souls. |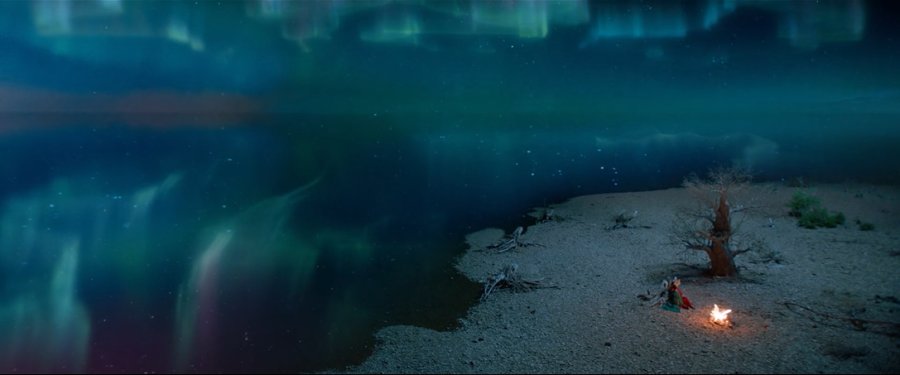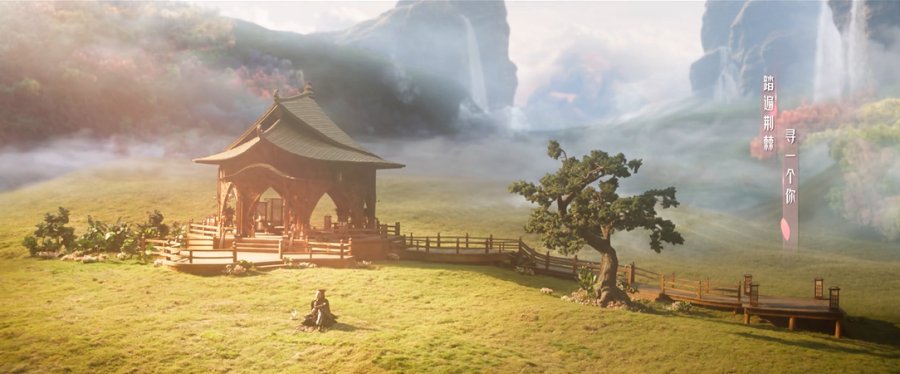 | | |
| --- | --- |
| Memory Loss River, where the deceased souls rest, separates Shui Yun Tian and Cang Yan Sea. Its vastness is mystified with the glowing polar lights. | The deserted but peaceful Xi Shan Valley, where Dong Fang Qing Cang built a hut and nurtures the little orchid seed for Xiao Lan Hua's reincarnation. |
---

The visual effects were also unique and essential to the drama. The production team was tasked with ensuring that scenes involving anything magic-related were in tip-top shape, whether it be a deity casting a magical spell, fantasy animals, or flying across the sky, and did close to a flawless job in this aspect.
| | |
| --- | --- |
| | Chang Heng and Rong Hao's Chinese painting scene was especially memorable. Although still about their realistic features, a bit of the simple Chinese painting details was added to them, perfecting them into a peaceful environment.  |
| | |
| --- | --- |
| Due to budget reasons, the few magical animals in LBFAD did not appear more than once but left a majestic impression in the audience's hearts. The cute monster Ying Zhao was nothing more than a small, white ball of fluff, and truly shook hearts when it turned into a massive beast with glaring, red eyes. | |
| | |
| --- | --- |
| | Shang Que's Black Dragon entrance was especially memorable. The dragon moved freely across the air, his magnificent horns jutting outwards as his long hair blew against the wind. With smooth and effortless movements, it can be easily said that this black dragon is one of the most advanced and realistic magical animals in any Xianxia drama. |
---

LBFAD is also praised for its amazing OST songs, which makes this drama stand out among other Xianxia. Even without understanding the lyrics, the audiences subconsciously fell under the spell of those beautiful songs. So let us understand more about the seven songs in this drama. There are two more that were assumed would be in the drama since the drama was planned to be longer. With a total of nine songs, quite a lot for a Chinese drama! All nine will be linked here. Included also the haunting and melancholic instrumental song in which Rong Hao plays with his flute, it's uploaded under the title Rong Hao's Theme.
Please note that the song links below are only from the official music videos uploaded by iQiyi. As MVs, they contain spoilers for those who haven't watched this drama. If you don't want to be spoiled, you can still listen to the songs in the full album compiled and translated by Lan_Lan Subs (that also has a collection of the drama's BGMs). The lyrics discussed below are credited to the translator above, as it's more poetic and meaningful. Beware of spoilers!
"I was late in saying goodbye. The regret I could not say. It's too late."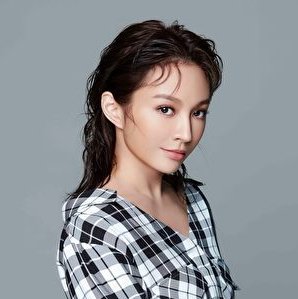 Faye Chan or Chan Wen Ting is a Taiwanese singer. With her background as the former lead singer of the Taiwanese pop rock band F.I.R, Faye pours out her soul and strength when singing this powerful song.
As you noticed, Jue (诀) in this title is also the same as the native title of this drama. Indeed, the song is a farewell song, and besides the opening theme, is also played during these parting scenes: Xiao Lan Hua leaving Shui Yun Tian, the death of Dong Fang Qing Cang's father, Dong Fang Qing Cang takes the 51 lightning strikes as well as the Bone Devouring Spikes, parting in the 500-year dream, and parting before the celestial wedding.
"A lover's dream is so unforgettable, there is only pain when we wake up"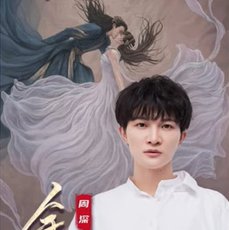 Top Chinese OST singer Zhou Shen lends his angelic voice to this melancholic song as the closing theme of most episodes. You can still listen to it and be moved by his amazing voice, but when you know that this song is also used in one crucial scene: the death of Xiao Lan Hua, and what comes after that makes you cry uncontrollably. 
What does the title mean by 'remaining'? One of the song lyrics says "I will use this remaining life to exchange for tonight's infatuated dream". Dong Fang Qing Cang's sorrow after Xiao Lan Hua dies in his arms leads him to forget about everything else. He uses his remaining life/spirit to create the 500-year dream.
 "Don't betray my effort in going to the sea of woes just to save you"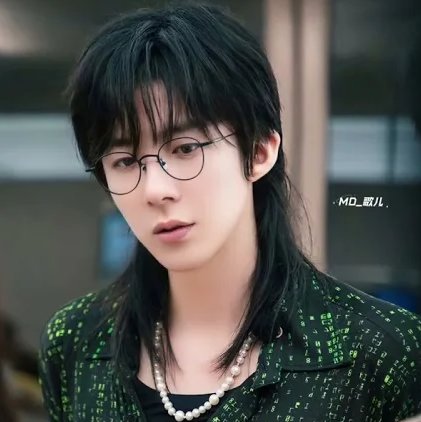 Liu Yu Ning, another top Chinese OST singer, is dubbed by his fans as "the guardian of love" since he mostly sang love songs. In this drama, this song becomes the anthem for Dong Fang Qing Cang's shower of love for Xiao Lan Hua: when he takes her to watch the sunrise, makes Arbiter Hall for her, creates a rain of flower petals during her banquet, decides not to take away her Heart-hidden Hairpin, and lets her have a heart-to-heart talk with Chang Heng.
The theme of searching for a loved one may not prominent during the scenes above, but it leaves a huge impact on the audience's heart when the song is played during Dong Fang Qing Cang's meticulous effort in cultivating the orchid seed, and also when, in the end, the song, accompanies their reunion.
"If we must part then I rather lose my memory. If I change this identity can I meet you again?"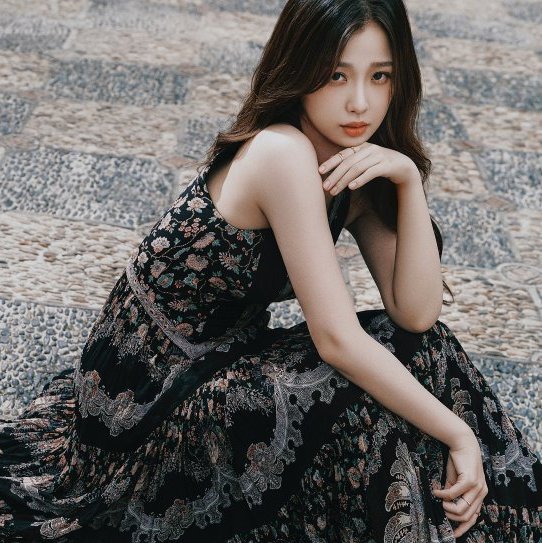 If the song above belongs to Dong Fang Qing Cang, this one is Xiao Lan Hua's song, sung by none other than Esther herself.
Another lyric "Let me slowly fall in love with you", fits perfectly when the song is sung as Xiao Lan Hua quietly releases Dong Fang Qing Cang as the Shi Yun Tian guards are looking for him. Her loneliness felt after the departure of her newfound friend proves that she slowly falls for him. The song is also sung when the couple release lanterns with their wishes during the Lantern Festival. The song becomes the most meaningful accompaniment when Goddess Xi Yun reminds Dong Fang Qing Cang to smile again.
"I still remember that day, I was scared of meeting again. You gave me the courage to feel longing once again."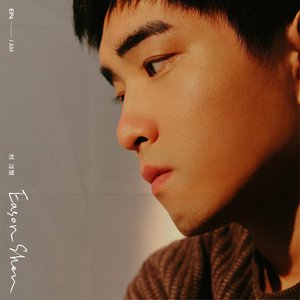 Chang Heng also has his song, this song sung by singer-songwriter Eason Shen/Shen Yi Cheng. You can hear his melancholy voice during the scenes when Chang Heng remembers the day he erased Xiao Lan Hua's memory and her name from the winner list. 
The song is also played in the scene when Dong Fang Qing Cang mockingly asks Chang Heng to pick between saving Xiao Lan Hua or Shui Yun Tian and snatches the fairy away.
Insert/Ending Song: CangLan's Oath (苍兰契 Cang Lan Qi)
"I would imprison myself for a hundred years to take care of you"
When there is a parting, there is also an oath to be together forever. And this is what the song is about. Interestingly, the song starts with rock style with a raspy voice, and later it changes to Chinese opera style with a high-pitched voice. Two completely different voices came from one singer: Li Chang Hao.
Because of the rock music background, naturally, the song is played during intense 'battle' scenes, such as when Dong Fang Qing Cang saves Xiao Lan Hua in Hais Shi City, Xiao Lan Hua faces a monster during the exam, the couple fight against the evil spirit in Yun Meng Lake, and when the Moon Tribe prepares a battle against Shui Yun Tian.
"Who hides in the memory and refuses to leave? Gather up a dream when the night is still hazy. 
Finish what was started before he wakes up."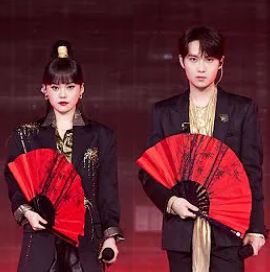 The harmony of the twin singers Jing Long and Jing Di Er is prominent during this song. We hear their duet for the first time during the underwater kiss, also during the CangLan couple's mortal wedding, and Dong Fang Qing Cang pushes Xiao Lan Hua away.
When you understand the lyrics as translated above, this song becomes more heartbreaking to listen to during their sweet moments in the 500-year dream, because… in the end, it's only a dream.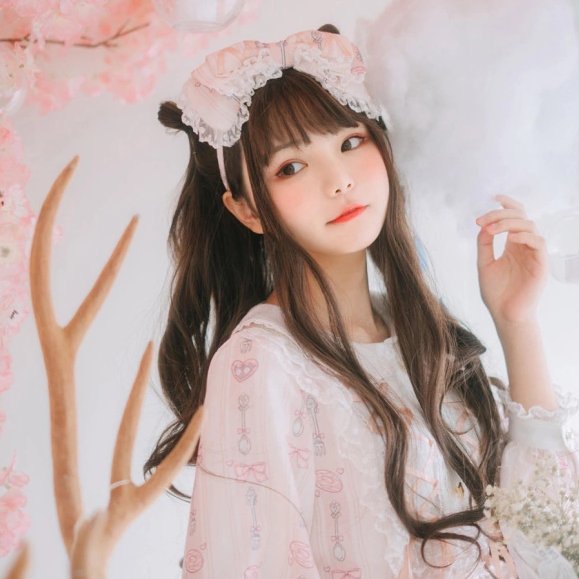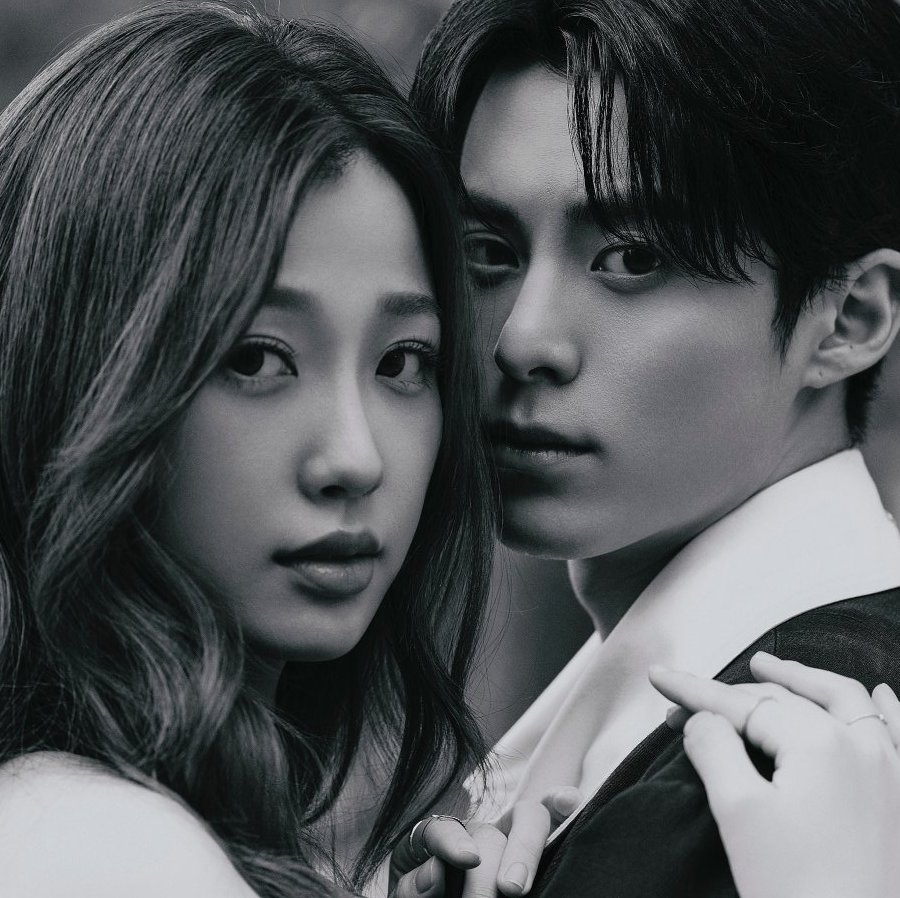 Two more songs you won't hear in the drama. The first one is "Belief" (念 Nian) which is released officially and sung by a singer with a sweet voice: Shuang Sheng (left image). The second one is not released officially, it was sung by the lead actor and actress (right image), called "Want to be with You" (想和你 Xiang He Ni). Both songs can be listened to from the full album link above.
---

As Xiao Lan Hua's master, Si Ming, once said to her, "There is no reasoning to love. No matter good or evil, immortal or mortal, if you love him, then you love him." This is the beauty of LBFAD, how while the entire world was horror-struck by Dong Fang Qing Cang's sudden reappearance, Xiao Lan Hua shoved their worldly differences away and stayed beside the frightening Moon Supreme. Although LBFAD revolves around the same traditional Chinese fantasy-romance theme, with the basic Three Realms, the positions that the leads find themselves in are particularly interesting. With a nicely-paced storyline that also provides supporting characters with well-rounded stories, this drama is wonderful for most Xianxia enthusiasts who wish to watch a more refreshing romance. Are the Moon Tribe people really what the immortals make out as 'evil'? Has Xiao Lan Hua always been a mere orchid flower among thousands? What will become of this love story between the Moon Supreme and an orchid fairy? We'll leave this for you to find out.
Thank you for reading our article!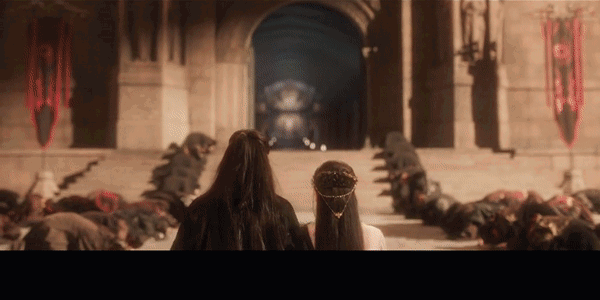 ---
| | |
| --- | --- |
| Thank you to the editors who edited our article! The images are linked to their sources; otherwise, they are taken from photos on the MDL drama page, and screenshots. All GIFs are made by Cho Na from the drama scenes. The featured image is from MDL. | |
wang he di
xianxia
dylan wang
cang lan jue
yu shu xin
esther yu