INTERVIEW: Joo Won Appreciates The Challenges He Faced While Filming "Carter"
August 11, 2022
Challenged by the action scenes in
Carter,
Joo Won hopes for a sequel to the Netflix movie.
Directed by Jung Byung Gil, Netflix movie Carter is an action movie that follows the story of a mysterious operation of a man, unaware of his identity, carrying out a mission of bringing the child, the only cure for the virus that affected him the world within a given time.
Released on August 5th, actor Joo Won who plays Carter comes back on screen through an OTT movie instead of a theatrical one, opening himself to change.
Accepting the role for the movie, the actor gained weight, and had intense preparations for his character Carter, a powerful human weapon who had tattoos all over his body. 
Being at the top of the non-English category with 27.3 million views, the movie received mixed reactions, which the actor understood and acknowledged. Aware of the shortcomings of the story, actor Joo Won shares in an interview his experiences while filming and hopes for a sequel for Carter.
PRESS CONFERENCE: "Carter" Enthralls With Joo Won's Intense Portrayal
---
Accepting the Role
Playing Carter in the movie, actor Joo Won shares what attracted him in taking on the role.
"As soon as I saw the scenario, I thought, 'I must try this work.' The scenario itself was unusual, and most of all, I wondered whether it would be possible to shoot in Korea or if I can digest the scenes." 
Proud of the output of the movie, the actor feels grateful for the success of filming with the director.
"Regardless of the results, I wanted to show that 'you can make this much action in Korea,' and that seems to be a success. I was grateful that the director opened up a lot of things that I could handle. We had a lot of trust in each other."
Having Carter as his first movie comeback in seven years, Joo Won also expresses his gratitude for the global support he received.
"It's the first time I've released my work globally, so it's something new and emotional. It is true that I was curious about the reaction, worried, and expected in many ways. Thank you for showing interest in this work at home and abroad."
Although feeling new with the attention received globally, the actor wishes for more Korean works to be recognized all over the world.
"Many things have changed since I left the army. It's unfamiliar to me that a Korean film is receiving a lot of love from all over the world, such as COVID-19. However, it seems to have been a good opportunity to spread the charm of Korean movies and Korean dramas challenged by Carter. As you know, Korean actors, Korean works are really great. I hope it spreads more widely and gets more love and strength."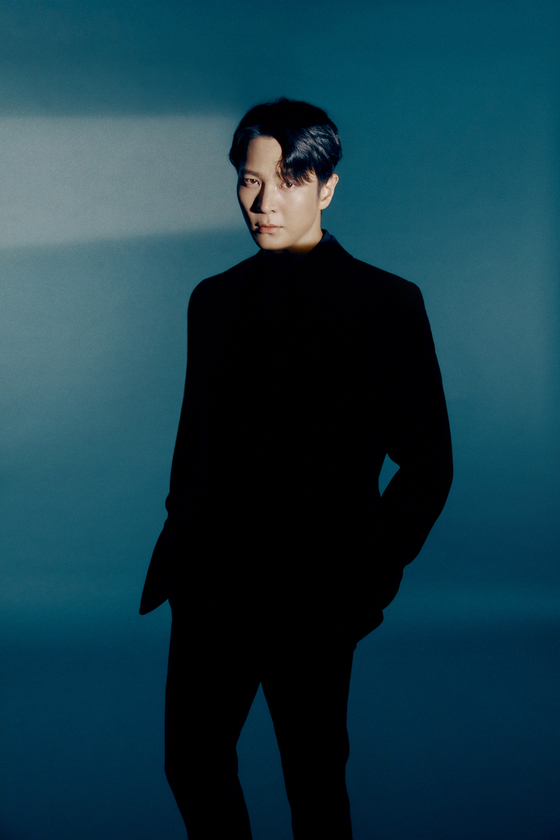 ---
Preparations for
Carter
Differentiating his affection for his character in the movie, Joo Won tells how unique Carter was from the roles he had in the past. 
"I am one of the actors who always want to make a difference. In that sense, Carter was a coveted friend. He was able to shave his head, and he didn't mind when he put on the surgical scar hole on the back of his head."
Sharing the excitement he felt, the actor enjoyed the preparations for his role and the changes he had while doing so.
"It's something I could be worried about, but I was excited to wait for my new appearance. And I can't wait to get to the set. I did that every day. I hoped for a better, fresher change. Maybe that's why I like the change I'm having with Carter now."
Building his character, the actor states how he wanted to make it as simple as possible, acting in a way that highlights the biggest emotion.
"Carter's inner self is complicated, but it was necessary to express it as simple as possible so that the viewers could feel Carter's feelings completely…" 
Absorbed in his role, Joo Won shares how he felt confident in holding out like his character in various situations.
"And I wanted to be seen as a 'reliable man.' Carter is a strong man who can overcome any ordeal, throughout his life. I was perfectly immersed enough to be confident in myself…"
Necessary for the action scenes in the movie, Joo Won states how much he prepared for filming through attending an action school, learning how to ride a motorcycle, and exercising. With that, the actor feels no regrets about the scenes he shot.
"First of all, I had to memorize the action combination because it was a one-take shot…I have been exercising continuously, but I increased the intensity three to four months before the shooting. In order to make a bigger body than a sculpture, I bulked up my fat and muscles together. Perhaps because of my efforts, there is nothing I regret about the action scenes in 'Carter.'"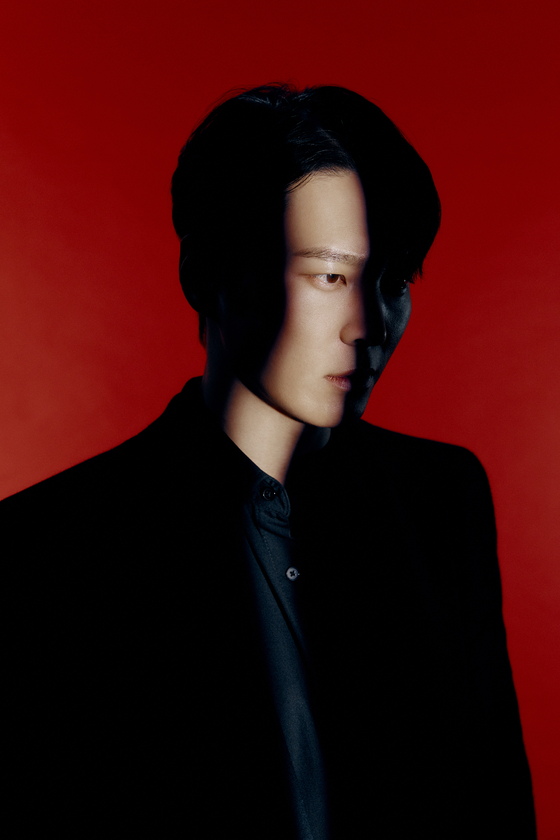 ---
Challenges while Filming
Taking on the challenges while filming, Joo Won talks about the van scene as the most difficult action he shot.
"Unlike when I practiced, the actual van was full even with two male adults. The opponent was all foreigners, so the physical strength was very great." 
Moreover, the actor recounts how he filmed in a cramped and slippery environment, but still feels pleased with the output.
"I had to shoot in a cramped environment, and the floor was slippery…it was really hard because I had to kneel and fight. However, I am satisfied that the results came out so well beyond the difficulties."
Additionally, the actor recalls the naked blood fight in the bathroom and notes how everyone wore thongs while filming even though that wasn't the original plan.
"In the setting, Carter has just woken up naked. Usually, men take a naked shower in the army, and most of the time, there is an unspoken pressure to 'submit to the army.' That's what Carter would have thought. I think it was a device to drive Carter to persuade him to follow the only voice he heard."
Filming a high-intensity action scene in the bathroom, the actor had other worries than their costume.
"I was more worried that it would be very slippery because it was the bathroom floor than anything else. I'm afraid I won't be able to pull off the action because of my fear of slipping. The non-slip pad was more slippery, so I finished filming safely on the bare floor."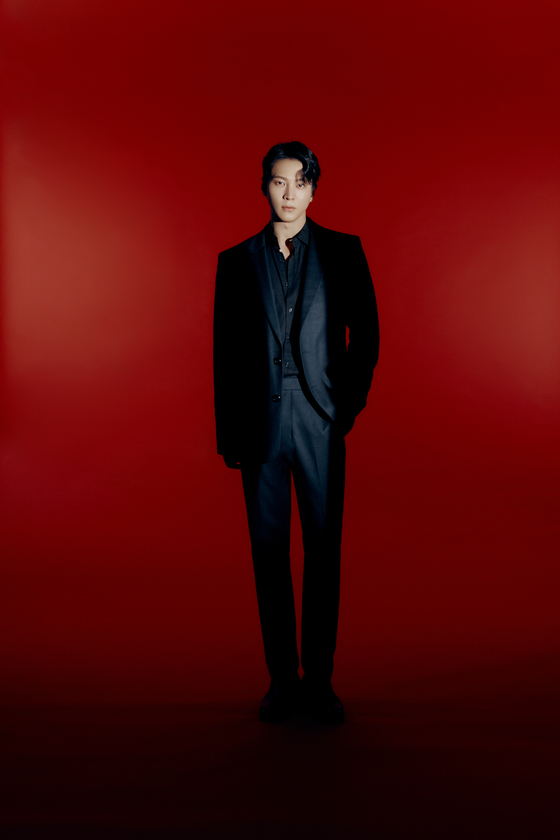 ---
Enjoying the Set
Appreciating the filming set, Joo Won shares how he got along with director Jung Byung Gil.
"The director sees the big picture, and I see the details. That seems to fit well. There were many times when I was surprised by the director when I was filming. The camera director took a high-level angle on the wire, and director Jung Byung Gil did not hesitate to want a harder angle."
The actor laughingly compliments the unique approach of the director, and proudly feels like a pioneer for future films.
"Even if we all doubt it, the director pushes ahead without any doubt. At that time, I realized that the director's head was unusual…If you create a new angle in an unusual era, it will be used in other works in the future. I think that director Jung Byung-gil's photography technique will be used a lot in other works in the future. I felt like a pioneer."
Despite the difficulties he faced on set, Joo Won admits he felt truly happy and thankful for the help he received while filming.
"Personally, I think it wasn't the most perfect set. Anyway, it is natural that it is physically difficult because I have to act, work, and move, but all the difficulties were enjoyable and happy. I got a lot of help, and they were very considerate…"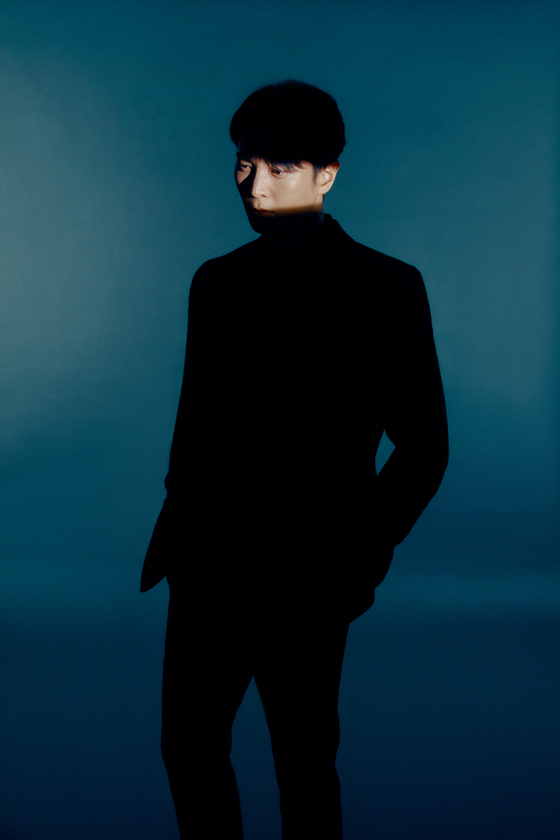 ---
16 years since his debut
Looking back at his career from 16 years since his debut, the actor recounts how he debuted as a villain and challenged unconventional roles. 
"Looking back, I was an 'active and challenging' actor. There was no easy role, and I debuted as a villain and did not play many ordinary roles such as 'Good Doctor' and "Bridal Mask." I have brought my belief that I have had since I learned acting."  
Even though he still feels pressured with the attention he is garnering for his works, the actor tells how he manages through his belief, and feels satisfied nonetheless.
"There has always been a sense of anxiety that I could receive a lot of love from the public, but that it might not be. The same is true now. However, I am satisfied that I have brought the belief that 'if you are an actor, you must do it'."
Ranking at the top in the global list of non-English-speaking movies on Netflix three days from its release, actor Joo Won who filmed difficult action scenes expresses his sincere appreciation.
"I'm so grateful. Thank you for watching with interest as much as I suffered. I feel better than ever."
Compared to Tom Cruise, Joo Won jokingly shares how he wants to be like the said actor. Moreover, he also laughs while responding to how some scenes that looked like CG were actually filmed naturally.
"I want to be like Tom Cruise…My colleagues around me ask me a lot, 'How did you film it?' Some people also say, 'Isn't it CG?' It is unfair to say that the part that isn't is CG…"
Again appreciating the work he has done with the director, Joo Won feels thankful for the experience he had while filming
"…The director and I worked well together. Personally, I'm proud that I did this shoot and I think I got a great benefit. Thank you for helping me have this experience."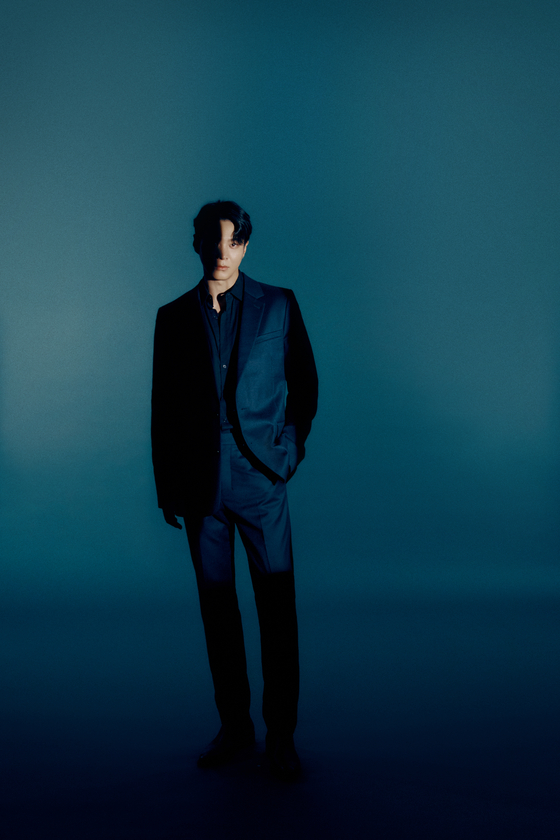 ---
Hopes for a Sequel
Aware of the mixed reactions received by the movie, Joo Won admits how he has expected such a reaction even when he first received the script.
"I agree with you why you think so, and I think the director probably felt the same way. I can't say I'm okay with the likes and dislikes, but I'm okay with it. I think it was a work that someone should try and challenge. There are a lot of people who think it's good, so I'm thankful."
Expressing his high hopes for a sequel, the actor reveals while laughing how he feels that the director is also considering the possibility of Carter 2.
"If I were to film "Carter 2," I really want to be with the director…both the director and I are clearly aware of the shortcomings, so if a sequel comes out, I think I can do better…"
Ending his interview, actor Joo Won thanks viewers for recognizing his efforts while acting in the movie, and looks forward to more people watching Carter.
"Well… It was a pity to hear 'good job' first rather than 'good movie'. But of course, I was thankful because they recognized the pain. I gained a lot of strength from receiving a lot of calls, and I hope more people watch it."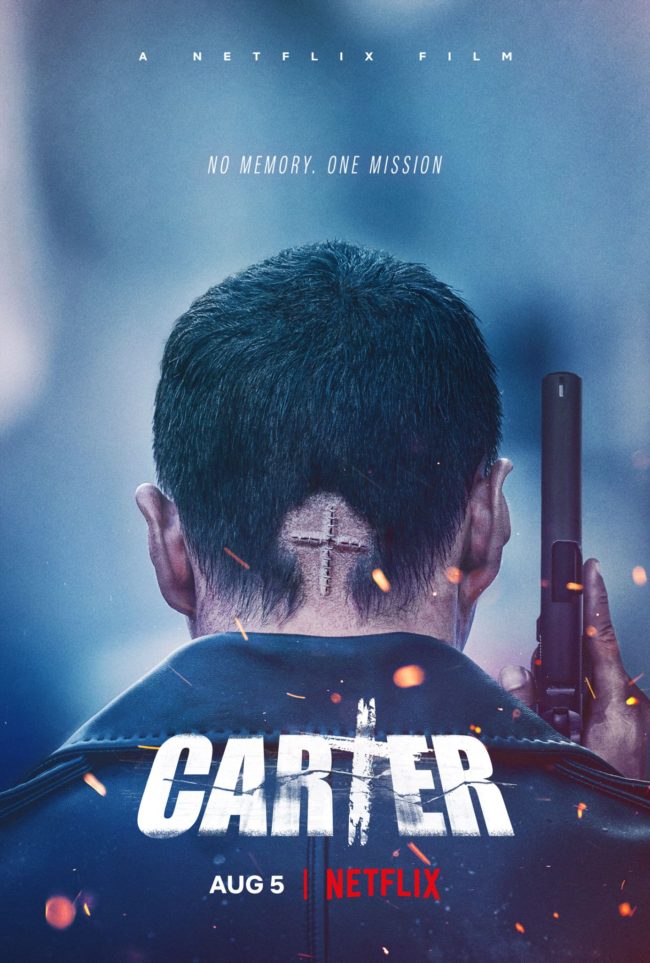 ---
Source: JTBC news
Photos: Netflix



31