Sony A6300 Review | NDTV Gadgets 360
May 20, 2016
[ad_1]

The mirrorless or compact system camera category has been growing steadily over the past couple of years, and for good reason. These cameras DSLR levels of functionality and quality (depending on the sensor being used) in a compact body that's relatively easy to carry around. Sony has been enjoying a fair bit of success in this category ever since it announced its A6000 interchangeable lens mirrorless camera nearly two years ago. This particular model has been revered by many as the go-to compact camera for action stills and video.
Naturally, when the company announced its successor this year, we couldn't wait to get our hands on it. Sony India has been quite aggressive with the launch, making the A6300 available here just two months after its US launch. At Rs. 74,990, the A6300 costs a huge premium, but boasts of an impressive set of features usually found in cameras that cost a lot more. Is it, then, every bit as good as it looks on paper? Let's find out.
Design and build
At first glance, the A6300 reminds us a lot of its predecessor, but there are subtle changes which have been made for the better. It retains the same compact shape which means one can easily slip it into a cargo pocket. It's a bit heavy though at roughly 404g, which isn't necessarily a bad thing as it doesn't feel like a toy. Some improvements in the design include a tougher magnesium alloy body that's also dust and moisture resistant. It still isn't weather-sealed but should be good enough to withstand light splashes.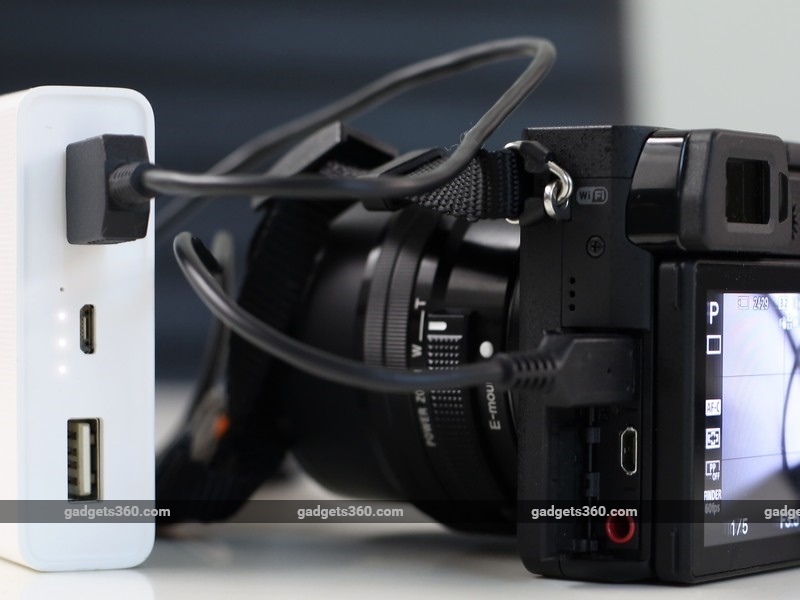 Starting from the left, we have a flap which hides the microphone input, Micro-HDMI connector, and Mirco-USB port. The camera comes bundled with an HDMI cable so you can watch 4K videos and stills directly on a TV. Next up is the electronic viewfinder (EVF), which is now a XGA OLED display with a 2.4 million dot resolution and a magnification of 1.07x. It also supports a selectable framerate of 60fps or 120fps for smoother motion. There's a sensor beside it which automatically switches between the LCD and EVF when you bring the camera close to your face or move it away.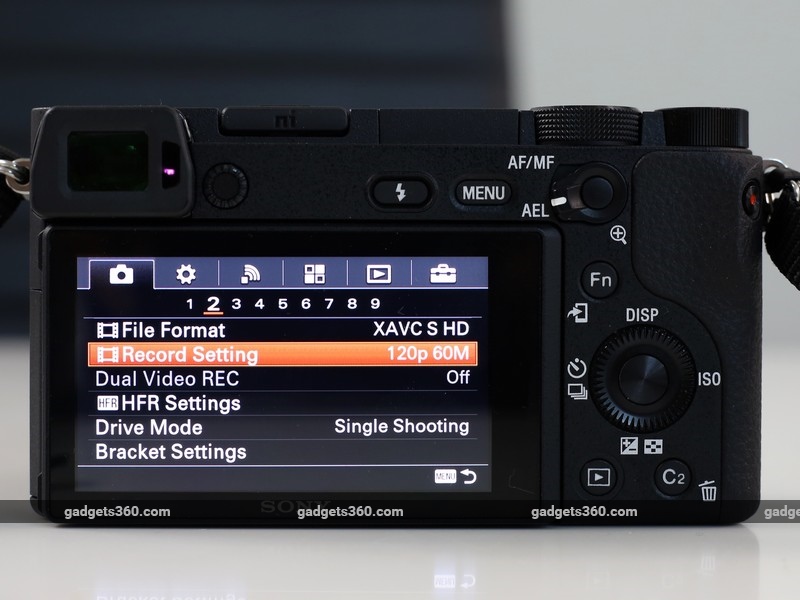 On the top, we have a hotshoe flash mount, a pop-up flash, the mode dial, and the control dial. The shutter button is placed in the centre of the round On/Off switch. The button layout is similar to that of the A6000 except that we now have a button that either toggles AF/MF or detects AEL, with a mode selection switch around it. All the buttons at the back (and the C1 button next to the shutter release) are completely customisable so you can assign them as per your shooting style.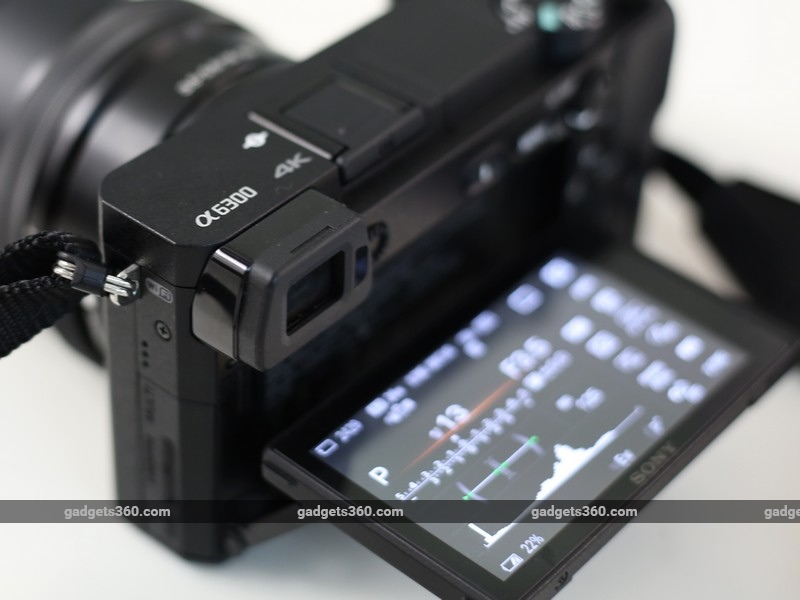 The 3-inch TFT LCD is adjustable up to 90 degrees upwards and around 45 degrees downwards. The resolution here is 921K dots so the displayed picture is fairly sharp. Brightness is good and you even get a Sunny Weather mode, which makes it more legible outdoors. Sadly, it is not a touchscreen, which is a shame since it would have made shifting focus and even just navigating menus so much easier. The battery and microSD card slots are placed on the bottom, in the bugle of the hand grip.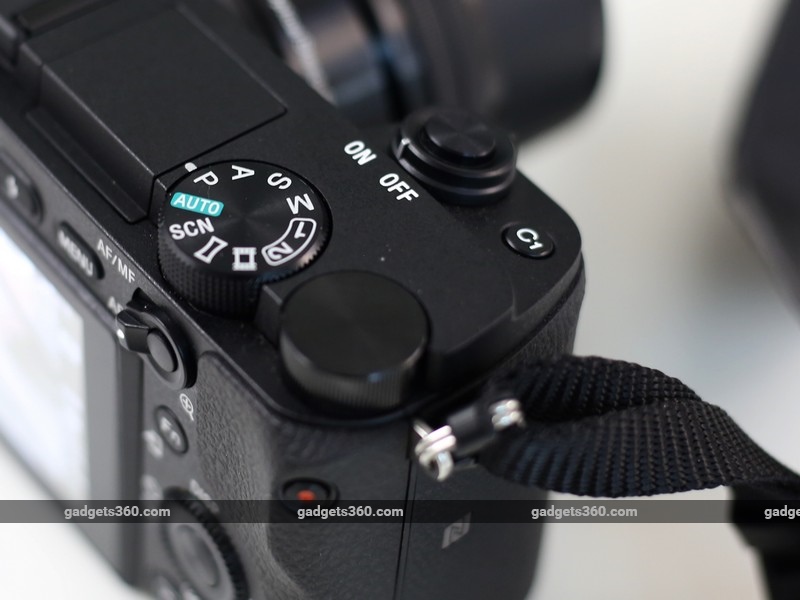 Sony bundles a 64GB Class 10 SDXC memory card with the camera. Also in the box, you get a neck strap, instructions, and a power adapter for charging. At this price, Sony packages the camera with its SELP1650 lens (16-50mm, f/3.5-5.6) which features a slider for powered zoom and has built-in stabilisation with Sony's Optical Steady Shot technology. The body of the camera doesn't have any sort of stabilisation itself. This is an E-mount lens with 4x optical zoom; however one can also use A-mount lenses with an adapter. One advantage that the A6300 has over its predecessor is that A-mount lenses can now interface with the new tracking and autofocus features built into the camera.
Features
The A6300 is packed to the gills with features that will satiate both beginners and professionals alike. Let's start with the most notable improvement which is a brand new 24.2-megapixel APS-C CMOS sensor. The new design uses copper to reduce the wiring layer which allows for a larger photo-diode and better light collection capability. This coupled with Sony's Bionz X image processor promises better low-light shots at high ISO sensitivity levels.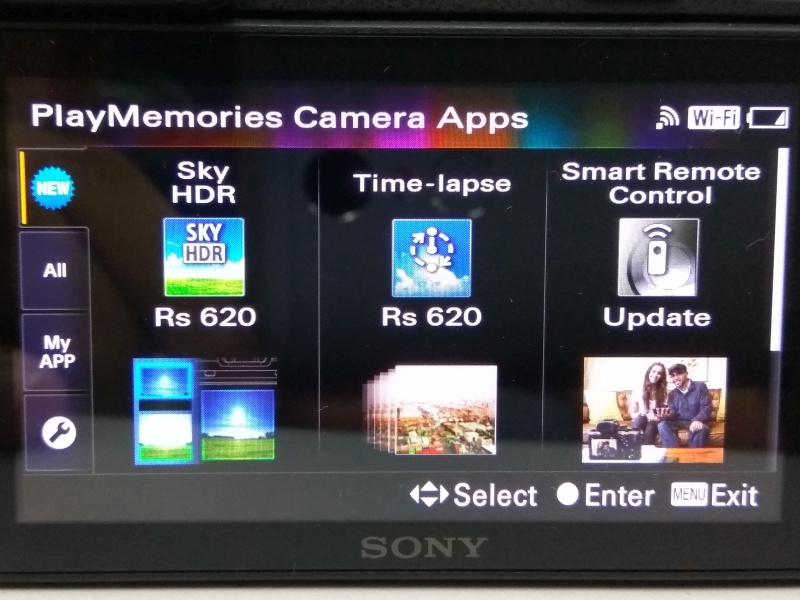 Another impressive feat is the sheer number of phase-detection autofocus points; 425 to be precise. Compared to the 198 points on the A6000, this is huge upgrade and something you'll want for sports and wildlife photography. Along with this, there are 169 contrast detection points. The camera boasts of an 11fps burst mode and 120fps slow-motion video recording at full-HD resolution. Another cool feature is silent shooting, which works incredibly well by eliminating noise made by the shutter. You can toggle this option from the settings or assign it to a custom button.
The menu system will take some getting used it, especially if you're using an Alpha camera for the first time. You have six main tabs for stills and video settings, general settings, Wi-Fi settings, apps, playback options, and camera setup. The A6300 has a mini app store within itself which lets you browse and download additional apps for the camera. By default, you get the Embedded Smart Remote app and the ability to connect the camera to a smartphone to transfer images.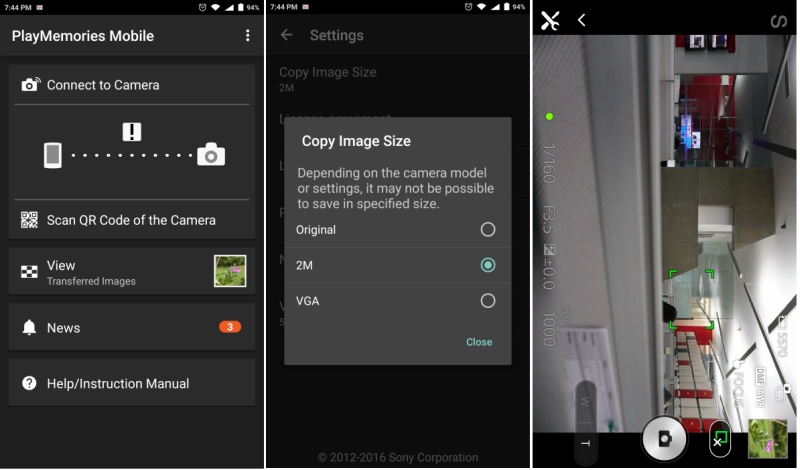 You'll need Sony's Play Memories Mobile app for Android or iOS to get started. Then it's simply a matter of using either NFC or a QR code to connect to your phone via Wi-Fi. The app lets you transfer images at a lower resolution or at their original size, depending on what you wish to do with them. The Embedded Smart Remote app lets you use your phone as a remote viewfinder, but in our experience it was very basic, only letting us adjust the exposure and control the zoom. Updating it gave us the ability to adjust ISO, shutter speed, etc, via the Play Memories app. The problem is the this process is quite convoluted as it requires you to sign in with a Sony account in order to access the store, which is pain to do using the clunky inputs on the camera. You could do this on a PC, but that involves installing additional software for syncing.
Performance
We begin with our studio ISO tests where we've only recorded full stops. The A6300 lets you adjust ISO levels a third of a stop so you can select 125 and 140 before jumping to 200. The camera holds up pretty well up to ISO 800 with barely any degradation in quality. At ISO 1600 and 3200, there is a bit of noise that creeps in but it's still well under control and there's little sign of chroma noise, which is quite impressive.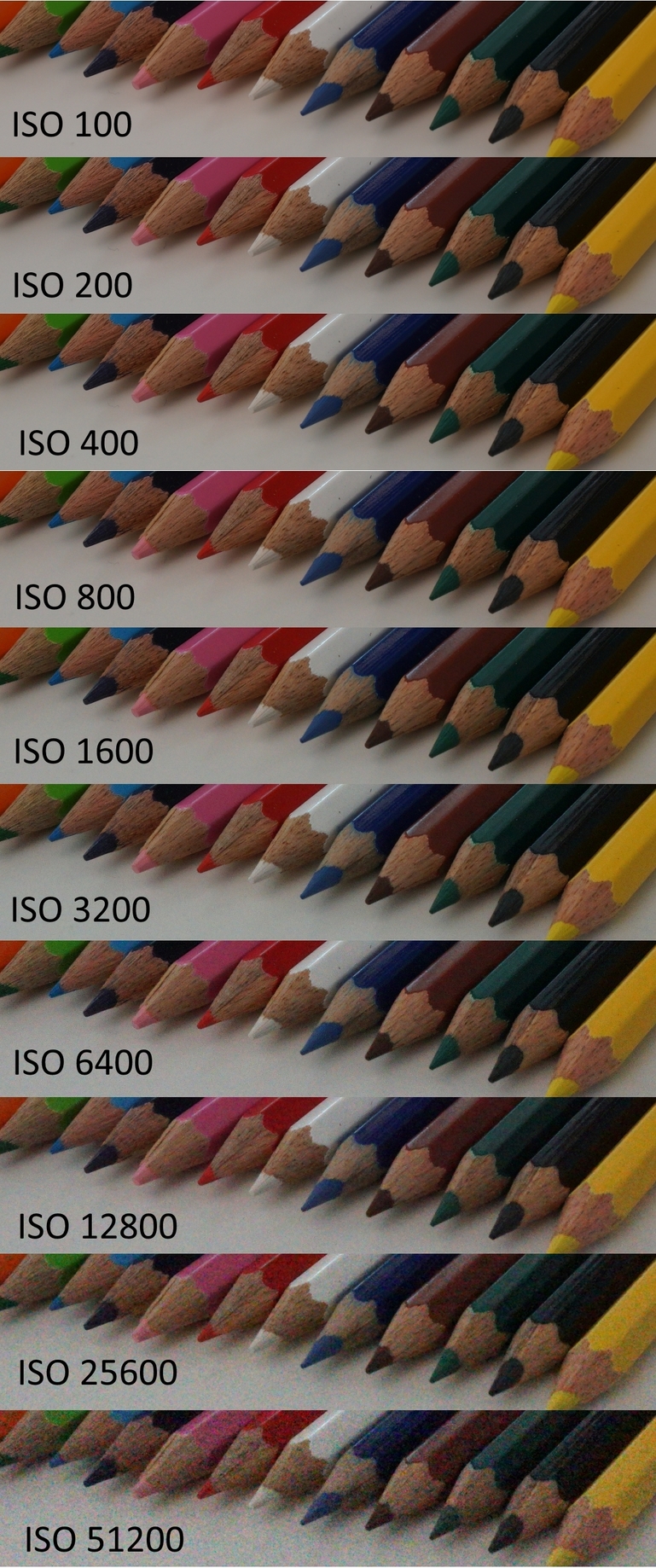 (Tap to see full size image of Sony A6300 ISO test)
At ISO 6400 and 12800, chroma noise is visible but the quality is still within acceptable limits. At ISO 25600, there's way too much noise for the picture to be usable. We've also thrown in the extended ISO sample at 51200, which should ideally be avoided. Still, the A6300 manages impressively high ISO performance which should give you a lot of flexibility for low-light shots.
The compactness of the Sony A6300 makes it perfect for shooting on busy streets and capturing candid shots, which makes it a good tool for street photography. The EVF takes some getting used to if you're coming from an optical viewfinder, but it's quite indispensable in daylight when it's hard to see the LCD display clearly. The tiltable screen does come in handy for those hard-to-reach angles. If you're shooting in Program or Aperture Priority modes, the new 'ISO Auto Minimum Shutter Speed' setting is handy. This forces the camera to bump up the ISO instead of dropping the shutter speed below the limit that you set, which helps prevent pictures from coming out blurry.
Landscape shots have excellent detailing with very little chromatic aberration. We noticed a bit of this issue in certain extreme cases but even then, it was well under control. Barrel distortion is also handled very well and we didn't detect any jarring anomalies in our testing. The A6300 manages to capture near-accurate colours which are all equally punchy. You can shoot at different JPEG quality levels in addition to RAW and RAW+JPEG. The camera captures 14-bit RAW output (in Sony's ARW format) for tinkering around with later.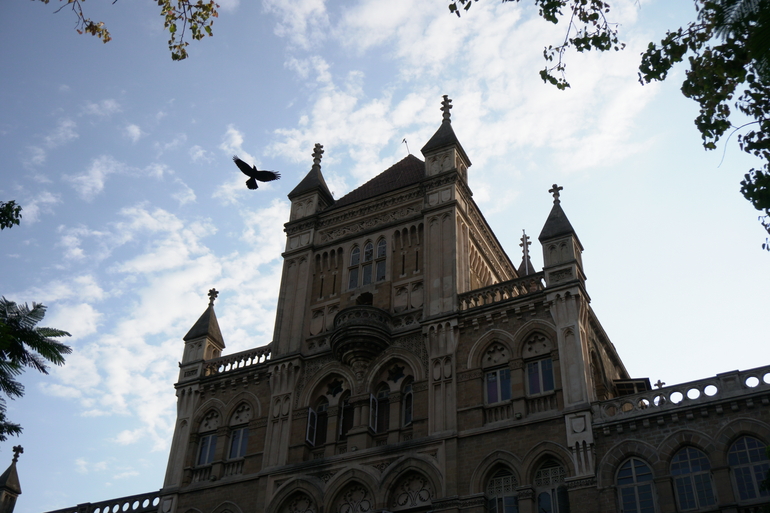 Sony A6300 sample image: ISO 400, f/4.5, 1/3200sec (tap to see full size)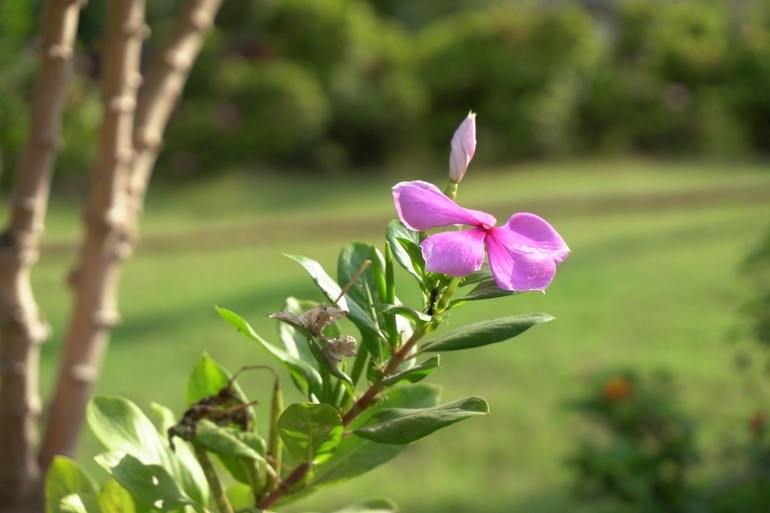 Sony A6300 sample image: ISO 800, f/6.3, 1/1600sec (tap to see full size)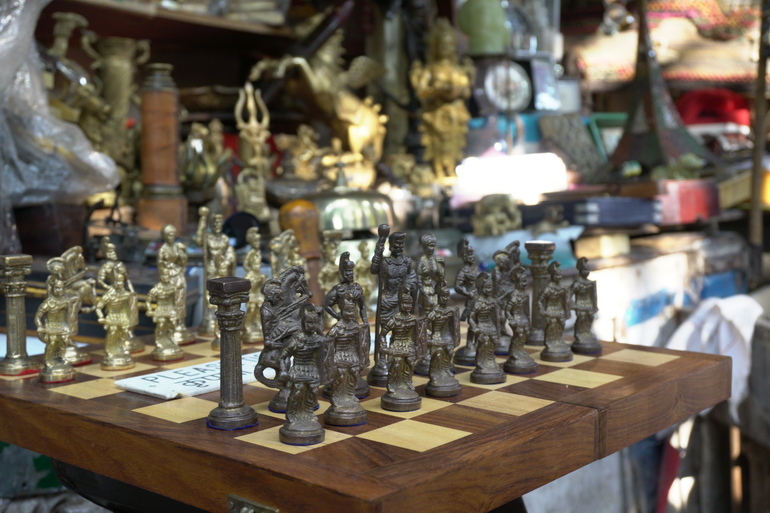 Sony A6300 sample image: ISO 800, f/6.3, 1/50sec (tap to see full size)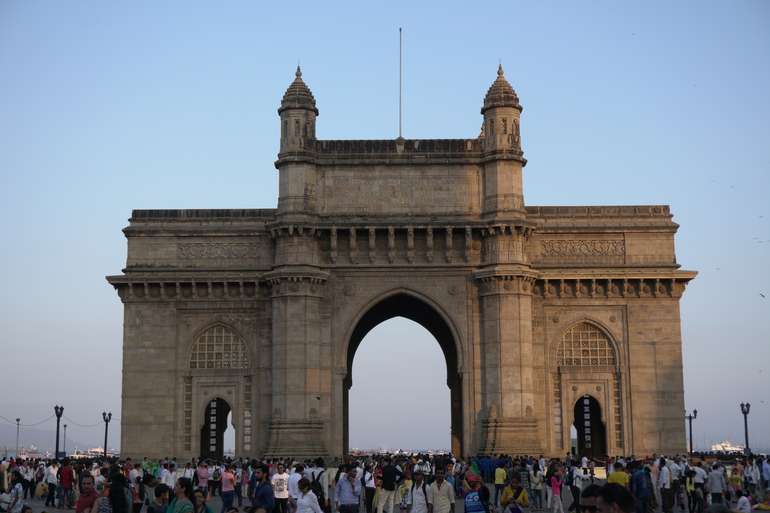 Sony A6300 sample image: ISO 100, f/5, 1/250sec (tap to see full size)
There are a variety of focus modes to choose from but AF-C or continuous autofocus is the one you want all the time. Thanks to the sheer number of autofocus points, it's very easy to get a lock on to your subjects, whether stationary or moving. You can also select the focus area from a variety of options including Wide, Zone, Centre, Flexible Spot, Expand Flexible Spot and Lock-on AF. The flexible spot modes are good when you have a subject that's moving within your frame, else it's best left at Wide. You can lock the focus by simply pressing the centre button on the control wheel. The A6300 also introduces Eye AF, which tracks a person's eyes, and is great for portraits. It works pretty well, and follows the subject's eye even if he or she is moving within the frame.
Burst shooting is another good reason to get this camera. You get a choice of different burst times – Hi+, Hi, Mid and Lo – depending on how many shots you want per second, the highest being 11fps. Other drive modes include self-timer and bracketing. We had a blast shooting with the A6300's burst mode. However, we noted that the bottom of the camera gets pretty warm with continuous shooting.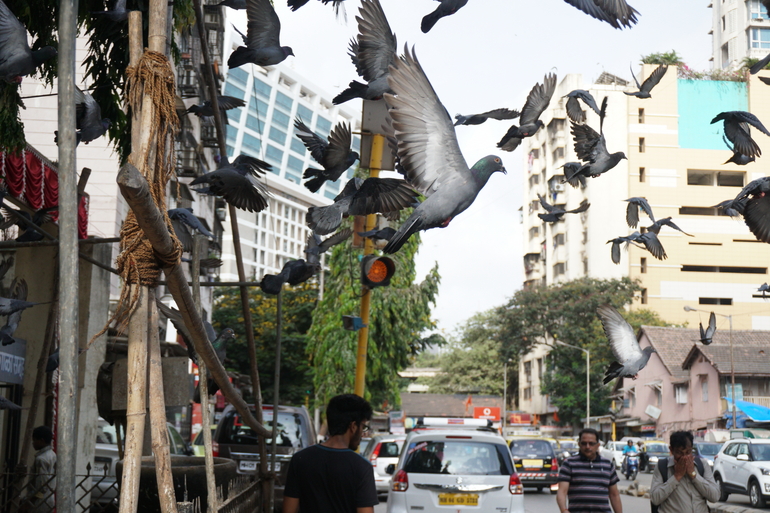 Sony A6300 sample image: ISO 1000, f/5, 1/2000sec (tap to see full size)
Apart from the PASM modes, you can save your custom settings as additional modes marked 1 and 2. This way, you can jump right to your custom settings whenever you want to. Scene mode lets you choose from various scene presets like macro, night, sunset, etc. There's also a panorama mode which takes consecutive shots and stiches them together on the fly. You can change the direction of the panorama with the control wheel or the control dial on the top, depending on how you set it up. Stitching is done well, although even with multiple attempts, physical structures came out a bit deformed. Clearly, more practice is needed.

Sony A6300 sample image: ISO 100, f/8, 1/125sec (tap to see full size)
Even after the light starts to dim, the A6300 continues to deliver excellent low-light shots with good detail and colour rendition. If you zoom in on the clock in the picture below, notice the incredible level of detail and relative lack of noise, even in the shadows. We also see the camera's image stabilisation mechanism at work here as we managed to get a pretty sharp picture at such a low ISO and shutter speed without a tripod. The flash is powerful enough to light up a medium-sized room. The best part is that you can tilt the flash upwards to bounce light around, and get more creative with your pictures.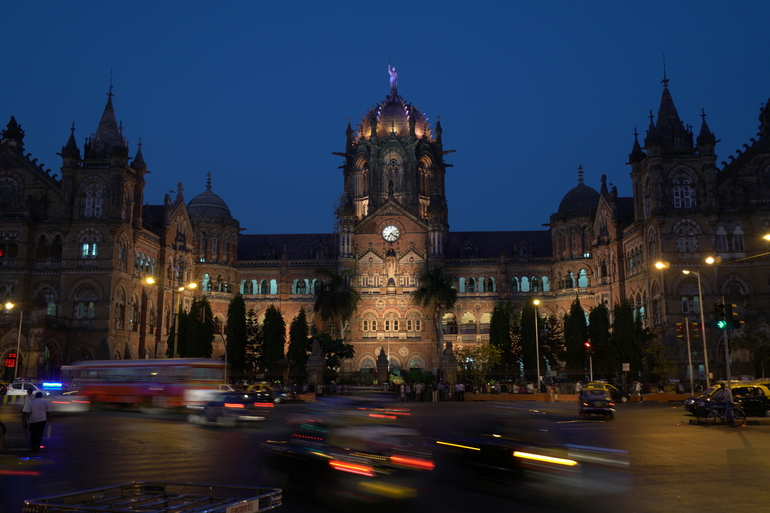 Sony A6300 sample image: ISO 160, f/4, 1/5sec (tap to see full size)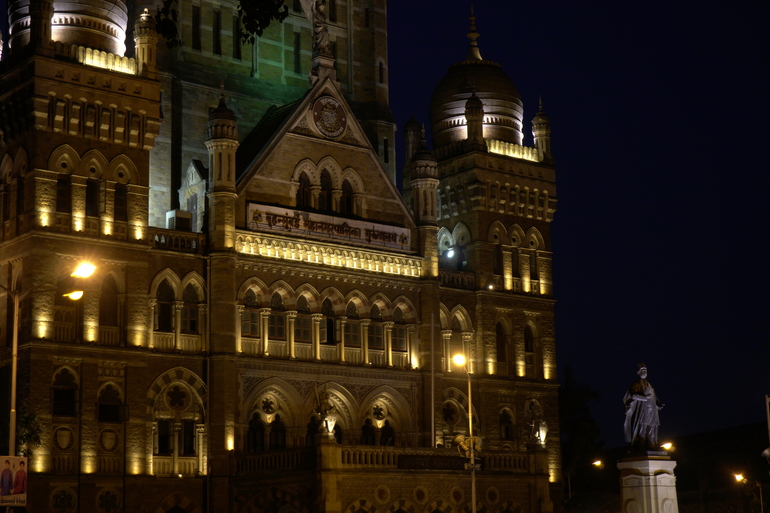 Sony A6300 sample image: ISO 1000, f/5.6, 1/30sec (tap to see full size)
The camera also excels at video recording, especially since it supports XAVC S 4K video. You can choose various combinations of framerate and bitrate, the highest on offer being 24fps at 100Mbps in Super 35mm mode. Recording video in Super 35mm mode is done with a full pixel readout and no binning, so data is recorded from the entire surface of the 20-megapixel sensor which is 6K equivalent, and is then sampled to 4K. Stereo audio is also supported.
Needless to say, the quality of recorded video is really good. The camera also boasts of S-Log and S-Gamut capturing higher dynamic range, which is useful for colour grading in post, something professional videographers will appreciate. Switching to XAVC S HD lets you shoot at 120fps and either 60Mbps or 100Mbps (provided you've switched to NTSC in the settings). You can further fine-tune the high framerate settings (HFR). Sony also offers various PSAM modes for regular and high-framerate video.
Battery life
The battery is rated for 400 shots (350 if you use the EVF), which is quite low. The main issue is that the battery has to be really small to fit into this camera, and so won't last you an entire day of shooting stills and a bit of video. On the plus side, the A6300 supports charging via a Micro-USB cable so you can juice it up with a standard power bank in between shoots.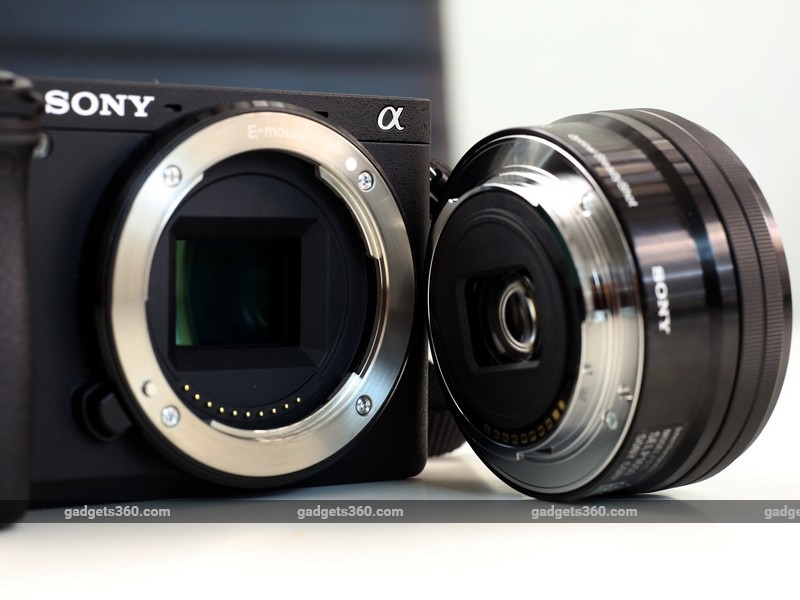 Verdict
Sony's A6300 costs a bomb, which puts it somewhere in the vicinity of bigger DSLRs such as Canon's 70D. However, we feel it's certainly one of the best mirrorless cameras currently out there, given the of performance and features it offers in such a compact body. The A6000 is still a good buy today, but if you are going to spend upwards of Rs. 50,000, then you might want to consider going all in for the newer model. The A6300 brings some excellent improvements such as much faster autofocus and advanced tracking, 4K video, silent shooting, and a stronger body, among many other little things.
There are a couple of features we wish Sony had added to the new model, most notably a bigger battery and touchscreen input, and we would also have liked to see a more user-friendly menu system. Sony's camera app ecosystem could do without the mandatory login process, which is more tedious than it needs to be.
Price: Rs. 74,990
Pros
Compact design and good build quality
Superb autofocus speeds and tracking
Good ISO performance
4K video support
Can be charged through USB
Cons
Battery life could be better
No touchscreeninput
Menu system isn't the most user friendly
Ratings (Out of 5)
Build/Design: 4.5
Image Quality: 4
Video quality: 4
Performance: 4.5
Value For money: 3
Overall: 4