Eagerly-awaited K-series sequels and upcoming dramas are officially launched at Netflix's TUDUM Korea.
Along with that, TUDUM Korea announced two new Korean entertainment shows and a romantic film that are set to delight and intrigue viewers.
Hosted by Choi Minho and Cho Yi Hyun, the global event acquainted K-Drama and K-Show treats are soon to stream on Netflix.
TUDUM is Netflix's global 24-hour virtual fan event — the place to catch exclusive news from your favorite shows, never-before-seen footage, trailers and first looks, all available to watch for free on YouTube.
The free virtual event is a celebration of Netflix fandom and is dedicated to sharing the scoop on over 100 fan-favorite shows, films, and specials from across the globe.
Much-Awaited Second Seasons To K-Dramas
Fans can rejoice in the renewals of D.P., Sweet Home and All of Us Are Dead! And yes, Hellbound is also back for a new season as shared by TUDUM Korea!
Hellbound Season 2
Topping Netflix's global series list following its release last November, fans of dark fantasy drama and the original webtoon series will be pleased to know that Hellbound will soon return for a second season! In the meantime, here's a sneak peek of Season 2 to make the wait more bearable.
---
Money Heist: Korea – Joint Economic Area Pt 2 
As a fresh take on the fan-favorite Spanish series, the first part of Money Heist: Korea – Joint Economic Area captured the magic of the original while giving audiences a flavor of a heist that is uniquely Korean – from the backdrop of the series set in a world where the two Koreas are close to reunification, to the Hahoe masks that date back to the 12th century.
Money Heist: Korea – Joint Economic Area will soon make its comeback with more exciting action and secrets to be uncovered – catch a glimpse of this heart-pounding chase scene in Part 2.
---
Squid Game Season 2
It has been a year since Squid Game became a global smash hit, and the series is still making history with record-breaking wins at the Emmy Awards.
While we await the release of Season 2, here's an exclusive look at an unreleased clip from Season 1, confirming the mysterious identity of the Front Man.
---
Netflix Upcoming K-Dramas
Glitch
Jihyo, who can see aliens, and Bora, who has been pursuing them, search for Jihyo's boyfriend, who disappeared without a trace and encounter an "unidentified" mystery.
The 10-episode series stars Jeon Yeo Bin and Nana in a uniquely designed story of friendship.
The Fabulous
Starring Minho from popular K-pop boy band SHINee and actress Chae Soo-bin (I Am Not A Robot, Sweet & Sour), The Fabulous follows four best friends as they chase their dreams alongside fashion's elite while juggling demanding jobs, romantic dilemmas and wild nights on the town.
In the series, Minho plays Ji Woo-min, a freelance photo editor established in his profession and known for his attractive appearance. However, he struggles with finding a passion for his work. Things change when he encounters Pyo Ji-eun (played by Chae Soo-bin), a PR manager for luxury brands, and the two find themselves in a blossoming romance.
Aside from the compelling plot which takes a hyper-realistic look at love, friendship and dreams, tune into this new series for a stunning visual feast!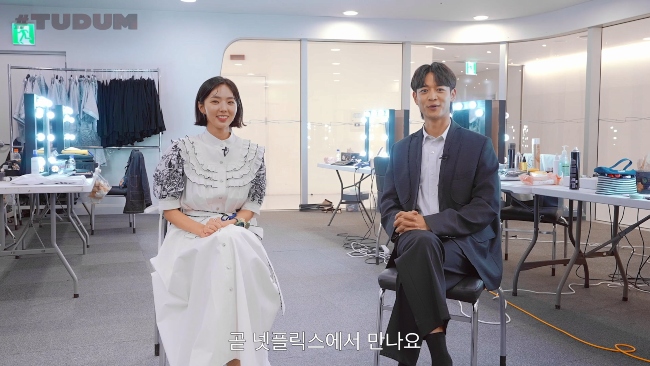 ---
The Glory
Director Ahn Gil Ho, known for his works Happiness, Record of Youth, and Memories of the Alhambra and writer Kim Eun Sook, famous for her romance dramas The King: Eternal Monarch, Goblin, Mr. Sunshine, and The Heirs, has collaborated for this production, which raises anticipation to its release.
The upcoming drama follows the story of a woman who was tormented with violence as a child, and returns back as an adult for her revenge. Desperate for this plan, her lifelong preparation for this vengeance pulls down the people around her.
In talks of its casting lineup, the captivating performances of Song Hye Kyo, Lee Do Hyun, Im Ji Yeon, Park Sung Hoon, Yeom Hye Ran, and Jung Sung Il can be expected.
Netflix Confirms Powerful Cast Lineup For Revenge Drama "The Glory"
Somebody
Renowned director Jung Ji Woo marks his first drama series in Somebody. The series takes a thrilling story that intertwines the lives of a social connecting app developer her friends and an architectural designer.
Somebody stars Kim Young Kwang, Seom, Ki Yong Ji and Kim Soo Yeon.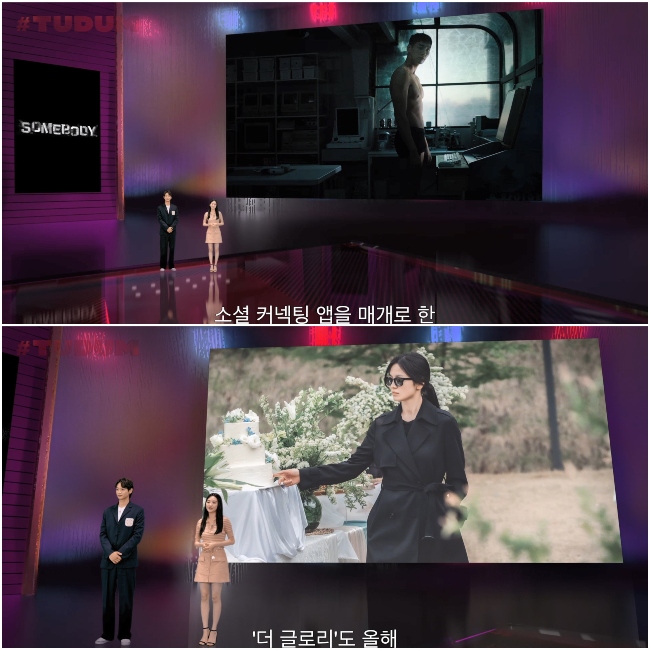 ---
Thrilling and Amusing K-Shows
Physical: 100
Brace yourself for ripped physiques and fierce feats of strength as 100 male and female contestants battle it out in this new extreme competition series
Physical: 100 to claim the honor of best body. Who will be the last one standing? You'll have to watch to find out.
---
Single's Inferno S2
For all fans who ship Moon Se-hoon and Shin Ji-yeon, here's a sweet surprise. The duo who kept audiences on the edge of their seats with their bittersweet relationship reunited at Tudum for an Inferno Island tour to tease audiences on what's to come in Season 2.
With a longer runtime of 10 episodes, Season 2 will see new hotties make the infamous deserted island their home in hopes of meeting their perfect match. Will there be any love stories coming out of the show that are #relationshipgoals? Only time will tell!
---
Korea No.1 
K-Show fans are surely going in for an adventurous ride with this new program hosted by Yoo Jae Suk, Lee Kwang Soo and Kim Yeon Koung. The show takes viewers to a reality series showcasing Korea's traditional jobs.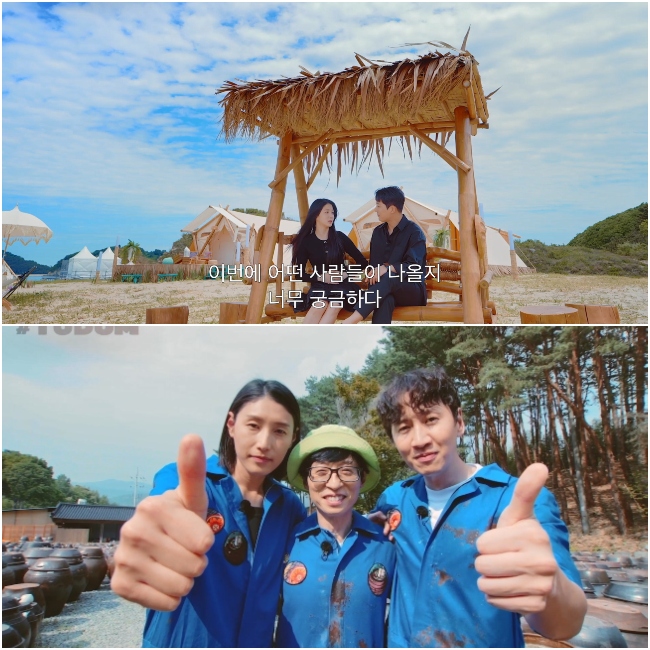 ---
A Serving of Romance in 20th Century Girl
Directed and written by Bang Woo Ri, 20th Century Girl is a melo-romantic film that would pique the heart of its viewers. 
The film tells the story of 17-year-old Na Bo-Ra (Kim Yoo Jung) and her first love in 1999. Through fate, Bo-Ra met again her first love during the 21st century.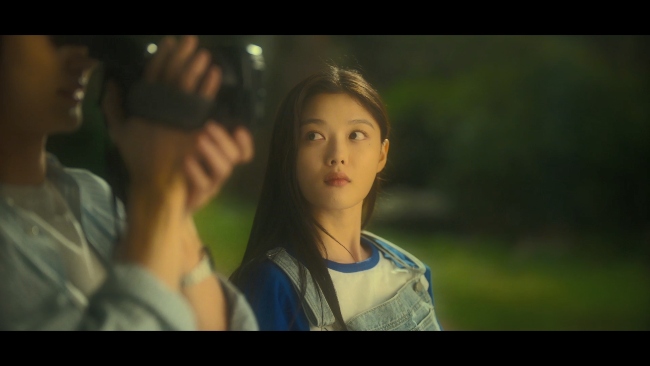 That's it for TUDUM KOREA! Stay tuned on kdramadiary for updates on these exciting shows!
---
PR Source: Netflix
This year, Tudum also features exclusive appearances from more than 100 of your favorite stars from the most popular shows and eagerly anticipated movies.
You can catch this free virtual event on Netflix YouTube channels. Visit Netflix's official fan site, Tudum.com/event, for the latest news about Tudum and the full schedule.